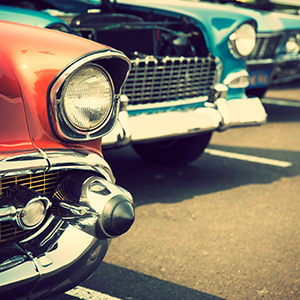 "Why can't you just call a tow truck?"
Alas, that is the inquiry that classic car owners like you across the country — actually, make that around the world — face from spouses, children, parents, other relatives…heck, even their neighbors.
Yes, these people have good intentions, but the fact that they mean no harm does not change the fact that they are — to put it gently — staggeringly uninformed when it comes to the do's and don'ts of classic car ownership and maintenance.
And so, they can be forgiven (albeit grudgingly) for failing to grasp that you cannot simply call a conventional tow truck company to transport your classic car for repairs, or to get it out of harm's way ahead of a big storm. Your classic car is a specialized piece of machinery, and as such special considerations are necessary.
Obviously, you know this already — since you "get" classic cars. But what you may not know is how to make the right choices here. That's perfectly fine, because there's always something new and interesting to learn about classic car ownership. To that end, here is what we advise so that your glorious vehicle makes it safely from point A to point B (and you don't have an anxiety attack at anytime during the journey).
Don't focus solely on price. 
Yes, price is always a factor when we buy things. But it shouldn't be your only or even your primary factor when choosing a transport company, because what really matters here is what you're getting for your money. A "super low price" that is significantly less than other reputable and credible transport companies should be scrutinized and treated with skepticism. As the saying goes, you get what you pay for.
Check your insurance and get more if necessary.
You already have insurance for your classic car, so that you can legally take it out on the road (and drive your neighbor crazy). But your policy may not — and probably does not — cover damage that may be caused during transportation. What's more, the transport company's liability insurance is likely restricted to negligence. That means if a passing 18-wheeler fires a 200mph rock squarely at your classic car and cracks the windshield, you'll be on the hook for repairs — or maybe a total replacement. That will cost much, much more than extra insurance!
Consider a closed hauler.
As you'd expect, a closed hauler is going to cost more than an open hauler. However, it's also going to be safer, and you may be able to offset some of the added cost by paying less for insurance (or being more comfortable with a higher deductible, since you won't face risks like flying rocks).
Pay attention to the weather.
Carriers typically haul at least six cars at a time, which may seem like a lot until you realize that as a storm or other unsettling weather approaches, demand far outstrips supply. That means you want to book your spot as soon as possible, or else you may find yourself on a waiting list for weeks — or forced to pay a premium price.
Talk to us for recommendations.
Last but certainly not least, if you are looking for a reputable classic car restoration specialist, the team at Precision Restorations is very experienced with shipping cars across the country. Connect with our team of experts for recommendations and advice on safely transporting your classic car today! You can contact us toll free at 1-844-652-1966, or email me directly at [email protected]. We love talking about classic cars, and would be delighted to help!