Full Car Restoration Services
Make Your Dream Car A Reality!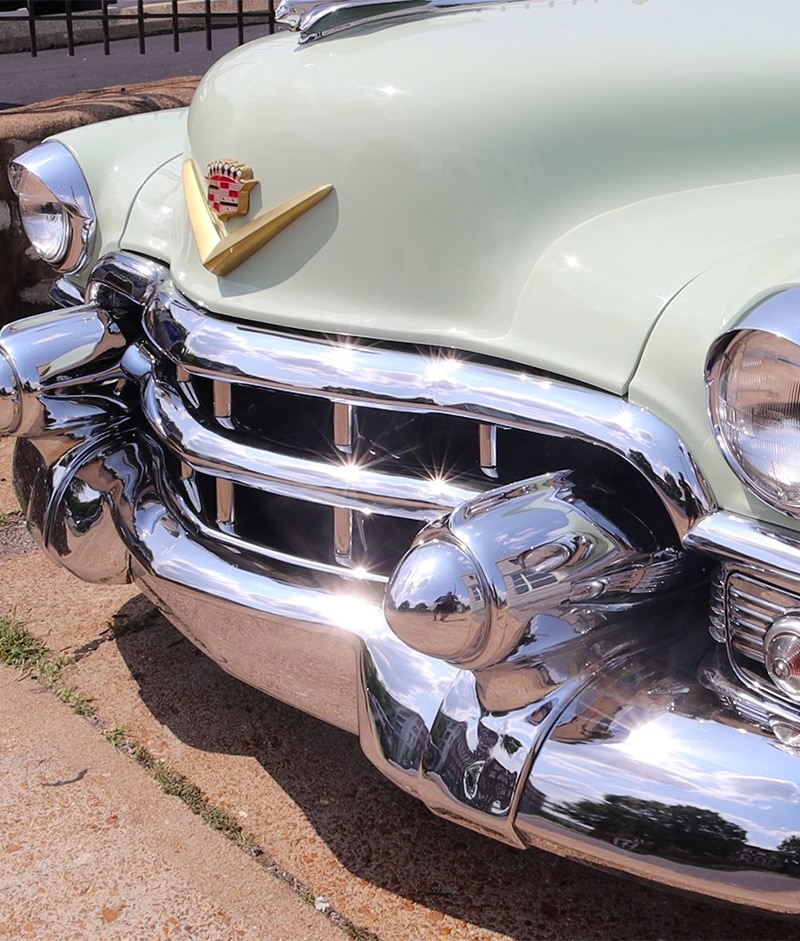 A full auto restoration entails completely disassembling the vehicle and restoring each and every part and system. Restoring a classic car requires an intimate understanding of the mechanical aspects of the vehicle, an eye for cosmetic details, and an appreciation for the history of the car. Not only are our team members experts in their fields, but they have a passion for classic cars and classic car restoration. Each project we accept matters to us, and we work closely with our customers to ensure their vision can come to life through the restoration. This process limits ongoing maintenance and future restoration situations.
A full auto restoration primarily includes:
Classic Car Body Restoration
From aesthetic improvements, to repairing key issues like rust or dents, our comprehensive body restoration process covers every inch of a classic car's exterior. Classic cars aren't just marvels of engineering –– they're practically works of art –– and we treat them as such.
Our full body work restoration process includes:
Disassemble and catalog every piece on the vehicle.
Pull body off frame (optional).
Media blast and restore frame (optional).
Media blast or mechanically/chemically strip vehicle.
Metal repairs of all rust.
Replace or replate all trim.
Completely smooth out the body of all waves and dents.
Classic Car Paint Jobs
Even the smallest imperfections in a paint job can ruin the overall look of a classic car. Thankfully, we thoroughly prep every vehicle we paint to prevent unseemly fish eyes and to guarantee it leaves our garage looking beautiful and vibrant. Classic cars should be eye-catching, and that all starts with a killer paint job!
Our full painting process includes:
Poly prime and seal vehicle after stripping.
High build primer after body work.
Block and sand the entire vehicle.
Paint and clear vehicle includes all jambs, under hood and under deck lid.
Sand and buff.
Undercoat vehicle.
Classic Car Mechanical Repairs
Even the best made and maintained classic cars will need mechanical improvements after decades of usage. In terms of repairs, our team is comfortable swapping out entire systems and installing a new engine if need be. We go the extra mile to acquire all of our restoration parts from reputable sources to preserve quality and boost performance.
Our full mechanical improvement process includes:
Rebuild existing mechanical systems or replace systems.
Upgrade brake, steering, and suspension systems.
Rebuild engine or replace with a crate motor.
Upgrade transmission and gearing for a smoother ride.
Classic Car Interior Process
Owning a classic car is all about riding in style. We get that, which is why our full restorations cover every aspect of a classic vehicle's interior. We'll make sure your car looks as stunning on the inside as it does from across the street!
Our full interior restoration process includes:
Replace seat covers, foam and repair springs.
Replace carpet.
Replace headliner.
Restore dash.
Restore door panels.
Replace or restore interior trim.
Classic Car Auto Restoration
The car of your dreams is just a few steps away. At Precision Car Restoration, our goal is to restore any classic cars to their former glory. We offer both strict restoration as well as restomod services, and we have extensive experience working on a diverse set of classic vehicles. We also offer shipping assistance for out-of-town collectors who want to partner with us. Contact us here to learn more or to get started on your next project. We share your passion for classic cars!