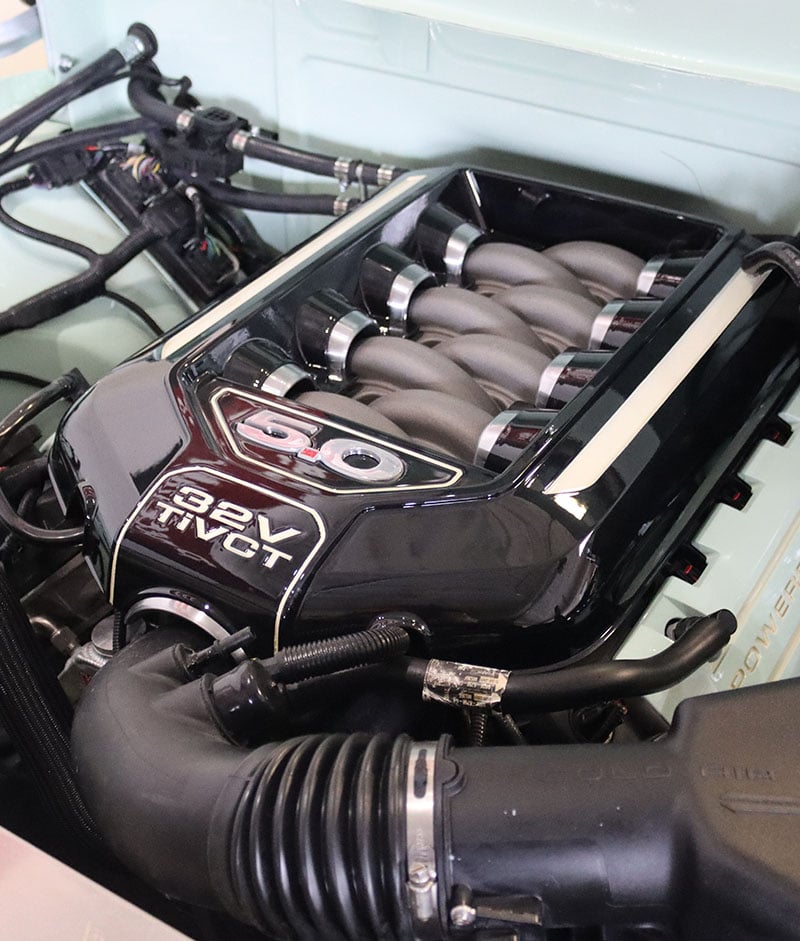 Think of Pro Touring as a muscle car restoration with a modern twist. By combining timeless Detroit muscle car styling with modern engine, driveline and suspension hardware, today's Pro Touring machines represent the pinnacle of performance, versatility, and rugged good looks. A typical Pro Touring build starts with a '60s- or '70s-era muscle or Pony car, then adds cutting-edge upgrades such as electronic fuel injection, overdrive transmissions, lightweight tubular suspension components, big-brake kits, billet wheels, and low-profile tires.
The results are classic muscle cars that offer the cornering prowess and ride quality of a modern sports car. In fact, it's not uncommon to see Pro Touring muscle cars smacking down late-model Corvettes, Mustangs, and Camaros at autocross and open track events every weekend. Blistering performance aside, Pro Touring muscle cars often feature modern creature comforts like air conditioning, megawatt stereos, iPod hookups, power windows and door locks, and even GPS navigation systems.
Precision Car Restoration has been building Pro Touring muscle cars since the very beginning, and we have the experience and expertise necessary to turn your vision into a reality. Whether you're looking to drop a GM LS9 small-block into a first-gen Camaro, or Ford 5.0L Coyote mod-motor into a '65 Mustang Fastback, we have the know-how and custom fabrication skills to make it happen. In addition to building turnkey cars, we specialize in everything from engine transplants to custom interiors to overdrive transmission upgrades to aftermarket suspension installations.