CLASSIC CAR
RESTORATION EXPERTS
Make Your Dream Car A Reality!
Precision Car Restoration is an auto restoration shop that is truly passionate about each and every classic car, antique car, custom hot rod, and muscle car restoration project we perform. With years of experience in classic automobile restoration, our team of professionals has the skills and expertise necessary to complete any project, from body work to mechanical upgrades and everything in between.
Automotive Services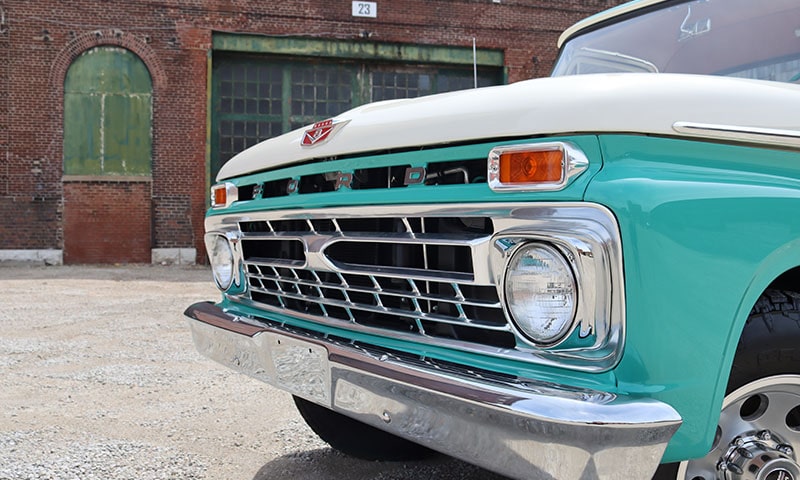 Full Car Restoration
From aesthetic improvements to repairing key issues like rust or dents, our comprehensive body restoration process covers every inch of a classic car's exterior. From necessary repairs to full body paint jobs, we can restore your classic car back to its former glory. Classic cars aren't just marvels of engineering –– they're practically works of art –– and we treat them as such!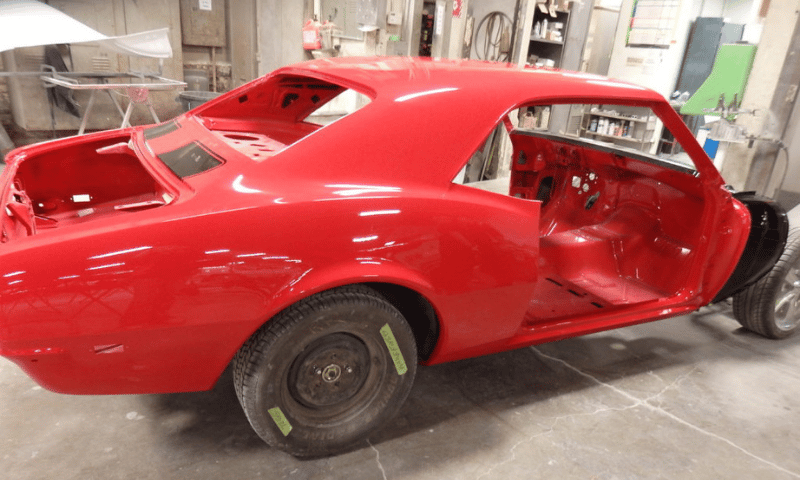 Body Work
Whether your vehicle has recently sustained collision damage from an accident or decades of wear and tear are beginning to take its toll on its appearance, our team has the skills and expertise needed to approach any project.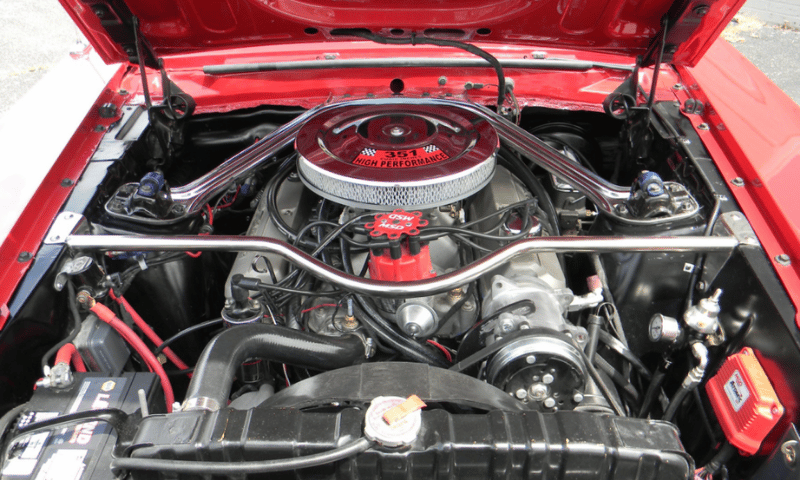 Mechanical Work
From a simple tune-up to full mechanical upgrades, our team will work hard to exceed your restoration expectations.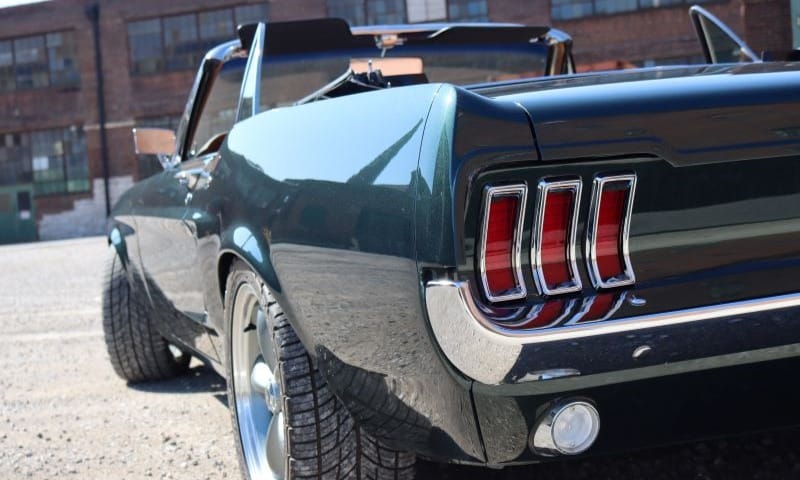 Pro Touring
We have been building Pro Touring muscle cars for decades and have the experience and expertise necessary to turn your dream car into a reality. Whether you're looking to drop a GM LS9 small-block into a first-gen Camaro or Ford 5.0L Coyote mod-motor into a '65 Mustang Fastback, we have the know-how and custom fabrication skills to make it happen. In addition to building turnkey cars, we specialize in everything from engine transplants to custom interiors to overdrive transmission upgrades to aftermarket suspension installations.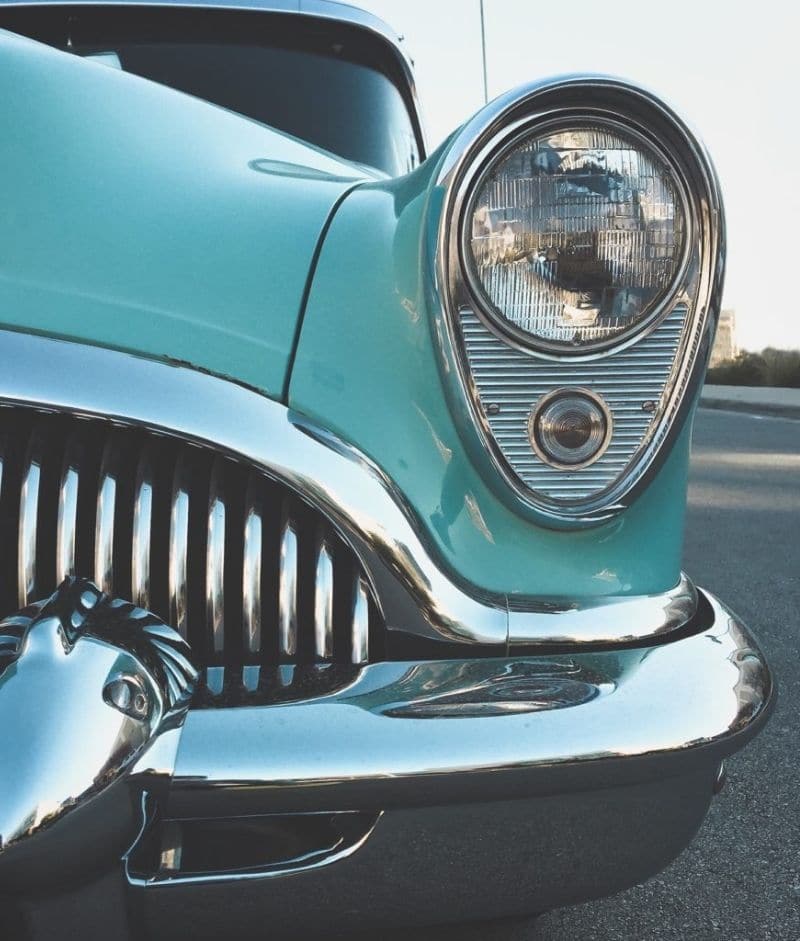 Trusted Partner in Custom Classic Car Restorations, Muscle Car Restorations, & Performance Upgrades
Precision Car Restoration is a classic car restoration shop that is truly passionate about each and every classic car and truck, antique car, custom hot rod and muscle car restoration project we perform. We are nationally and internationally known for our quality craftsmanship, thorough upfront line by line estimates and unmatched personal customer service/constant communication. Our professional auto restoration and customization team works with you to determine exactly how you want your car restored. We photograph and document each project, sending weekly updates, so you can follow along with your project's progress! We're happy to spread your payment schedule throughout your auto restoration project to make it easier on the client. We get tons of questions asking "how much does car restoration cost" so we went ahead and published a FREE E-book you can download here to give you a better idea! It's even a lot more affordable than you think to freight or crate transport your special vehicle to us.
The Time to Contact Your Classic Car Restoration Shop is Now
You've been looking at the auto restoration pictures. You've been eyeing the shiny custom car paint at the muscle car shows. It's time to stop turning your head every time you hear an antique car's engine purr, and instead be the one making heads turn! And the best part? Precision Car Restoration's world-renowned classic car restoration team makes restoring or customizing your dream car easier and more affordable than you ever thought possible.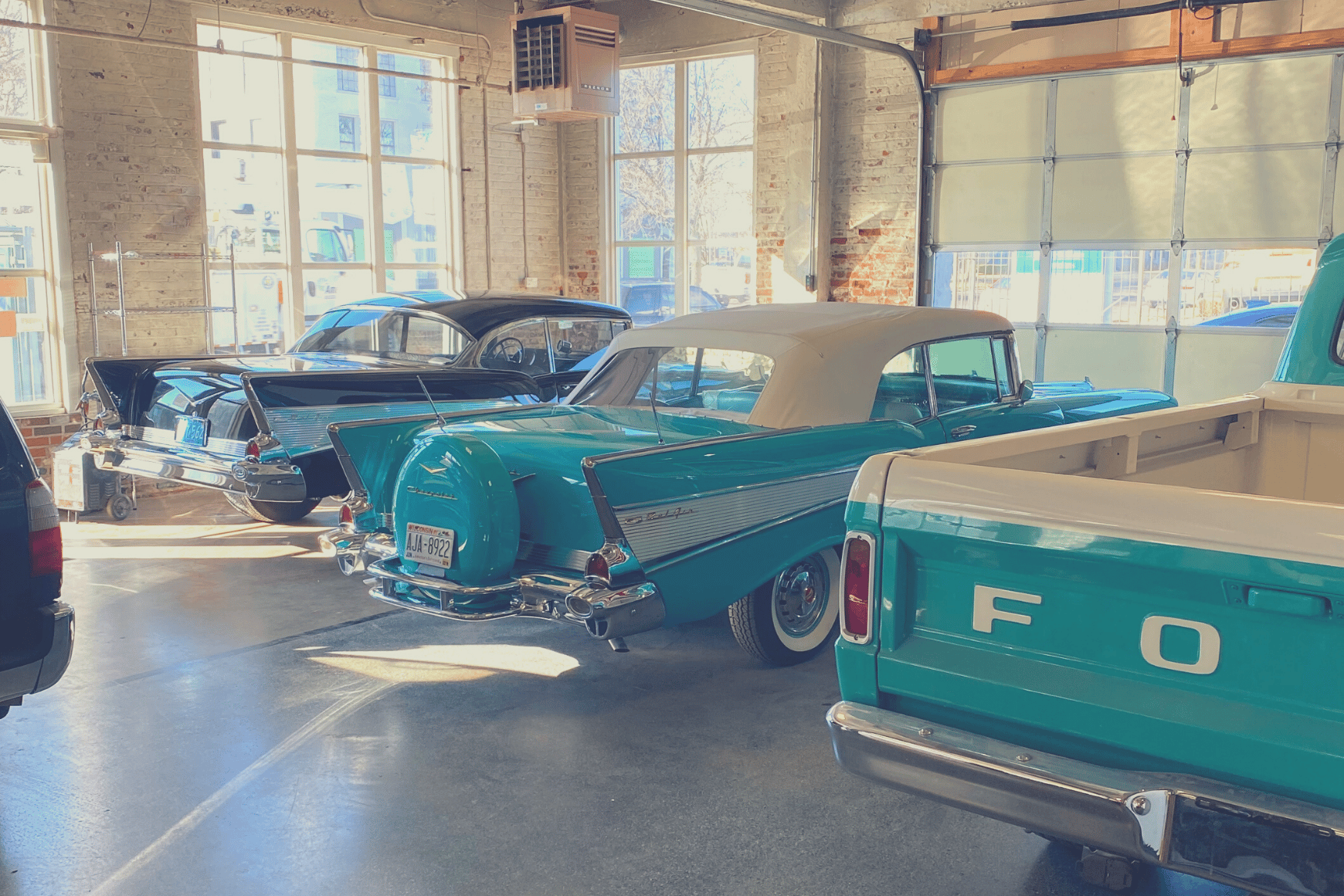 We Make the Auto Restoration Process Easy for You
Let Us Bring Your Classic Car Back to Life!
At Precision Car Restoration, restoring classic cars and performing complete car customizations is our passion. We restore and customize all makes and models of domestic and import vehicles, helping you perfect the automobile you've always dreamed of! When you bring your vehicle to us, you're not just another number. Each antique car we work on is unique, and we custom tailor our auto restoration process to match. Our professional, highly experienced classic car restoration team takes a special three-step approach: design consultation, cost estimate and quality assurance.
In the design consultation, we talk with you, and exchange ideas so everyone is on the same page. Then we provide you with a detailed cost estimate of your car restoration. We do this by involving all members of the technical team in the estimation process. And once the automotive restoration process gets underway, we continually check for quality assurance from start to finish by making sure all checks and balances are in place. We keep in touch with you about your vehicle's progress every step of the way, and take pride in being a top classic car restoration shop in the country!
​Here at Precision Car Restoration, our mission is simple: provide customers with the most trustworthy personal service and quality craftsmanship available in the automobile restoration marketplace today. We are committed to making customer communication and overall satisfaction a priority, as well as offering comprehensive restoration and customization services to all consumers.
Each job we complete will meet or exceed your expectations. It's our personal guarantee. Precision Car Restoration is a nationally renowned classic car restoration shop where employees are proud to be team members, clients and vendors prefer us, competitors respect our expertise, and the community recognizes our resources and contributions. Our employees are our most valuable asset.
1. Clarity
Our team devotes all the time it takes to develop a clear, concise estimate of your vehicle's requirements. Your car is unique. No two paths of restoration begin at the same starting point…
2. Communication
We continuously update you as to your project's progress via weekly photographs, e-mails and telephone calls. All questions are answered efficiently…and all potential problems are solved effectively, taking the guesswork out of the restoration process and improving your overall satisfaction with any project.
3. Consistency
Our resources, contributions, and passion. It's our consistent dedication to doing things the right way that has earned us our reliable reputation. No matter what project we take on, we will ensure that it is done right every time.
"Quality of work was excellent. Body work and paint were top notch. This included welding of new panels, frame straightening, fitment of new fenders, hood and trunk lid, etc, followed by priming and painting."
"Communication was great – Jon kept me apprised almost daily of the progress of my car's restoration and if any changes to the original work estimate were required we talked them through without delaying the process."
"Exceptional customer service and top quality craftsmanship. Dealing with Precision Restoration was a pleasure and I was 100 percent satisfied with the work they completed for me. I sent an El Camino Project car for a complete mechanical upgrade that included a supercharger install. Everything was completed perfectly. They provide upfront pricing and are very easy to deal with when you want to make changes with your build. They communicate problems when the arise, present options for solutions, and offer honest advise. I would recommend Precision Restoration to anybody wanting quality work done on their classic vehicle."
Free Parking on the Side of Our Shop!