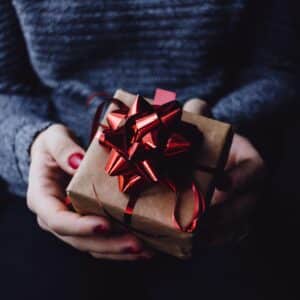 Have a classic car lover in your life? Whether you're looking for a gift or simply looking to treat yourself, we have 6 classic car gift ideas sure to please!
1. Retro Car Home Decor 
Help your favorite car enthusiast bring their favorite vehicles out of the garage and into their home with a piece of retro car home decor. Whether it's an authentic, vintage poster from a classic car show or a commissioned painting of their favorite hot rod, this meaningful gift is sure to make any classic car lover smile. 
2. 1965 Ford Mustang Vintage Dashboard Table Top Desk Thermometer Sound Clock
This best-selling desktop clock is an exact replica of the 1965 Ford Mustang instrument panel. Each hour, an authentic engine sound from the 1965 model roars (except when you're trying to sleep, as the clock senses when a room is dark and a silent mode is activated. This extraordinary, one-of-a-kind gift is perfect for any fan of classic cars. 
3. Durable Car Cover
One of the secrets to keeping a classic car in excellent condition is keeping it safe from external elements, even when kept inside a garage. A strong, high-quality car cover is a necessity for any classic car enthusiast! Look for a 100% waterproof, abrasion-resistant outside storage and a breathable car cover for indoor storage of your classic car. Order a cover that is made to fit the exact make and model of your loved one's precious car, and they are sure to cherish this gift for years to come. 
4. Wash and Wax Kit
Help your favorite car enthusiast keep their pride and joy looking great with an all-inclusive wash and wax kit. A kit that includes a gentle yet effective cleanser for both the interior and exterior of the vehicle and the proper sponges or rags to use them is best, to ensure that the recipient of your gift has nothing to worry about and can enjoy the newfound simplicity of washing their car right away! You could even throw in an offer to help wash their car – but an all-inclusive cleansing kit should make it so easy you don't even need to. 
5. Trip to an Local Car Show 
Out of all the classic car gift ideas you could possibly consider for the vintage car enthusiast in your life, it's likely that nothing would mean more to them than an opportunity to get up close and personal with some vintage cars. Find a classic car show in or around your area, and plan a road trip to attend with your loved ones. This is a classic car gift idea that everyone can enjoy! Walking through a classic car, vintage car, hot rod or muscle car show may inspire your favorite car enthusiast to start a restoration project of their own.
6. Contribute to Their Restoration Project
In our line of work, we get to meet all kinds of restoration enthusiasts. Some like to tackle entire restoration projects on their own while others need help with a specific component of their classic car restoration. There are others that will outsource the entire project and end up with a fantastic car to drive. Whether your favorite classic car lover does body work, mechanical work or full car restoration, a little extra cash for these projects is always appreciated. If they're open to the idea, you can even offer to get involved in the project! Contributing "sweat equity" to their dream car restoration and enjoying time together is a win-win for everyone.
At Precision Car Restorations, we love classic cars as much as our customers. We have years of experience in the classic car industry, and we'll help you make your dream car a reality. We handle resto-mod projects, and we provide a wide variety of restoration services. Contact us today!