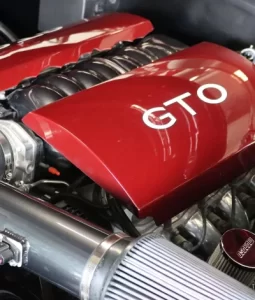 Even three years later, there's no doubt that the delays of the COVID-19 pandemic linger within the automotive supply chain. On top of the global pandemic, natural disasters, political conflict, and a nationwide labor shortage continue to delay classic car restorations. Providing a quality restoration with attention to detail and specialized care already takes a great deal of time, and adding supply chain issues can increase wait times and production times. If you're wondering why the line is so long to get your Muscle Car restored or what's the holdup to getting your classic car restoration completed look no further than basic shortages, transportation delays, quality control issues, and demand. 
Shortages & Backorders
Everyone has heard about the global scarcity of semiconductors causing massive setbacks in vehicle production. Unfortunately, the delays don't end with the chip deficiency. Component and part shortages also cause complications within the supply chain, leading to backorders and unpredictable wait times that throw a wrench in any timeline. These shortcomings should be no surprise, considering the country is still recovering from the economic effects of COVID-19, like basic shortages of steel, aluminum, and rubber.
Transportation, Costs, and Labor Setbacks 
When restoration shops find parts in stock, transportation costs and shipping times can push an entire project off schedule. Out-of-stock parts and transportation delays reached an unexpected high in mid-2022. These factors lead to delays in the restoration and increased costs to restore your classic car. Other complications, including political tariffs and a lack of skilled labor, concern the entire supply chain. 
Product Quality
Product quality is potentially the most challenging detail to control throughout the supply chain – it will literally make or break a project. The average car has roughly 30,000 manufactured and assembled components from any number of countries across the globe. These variables are so significant that when product defects on new parts occur, the delay cycle starts over again. While shops exchange the defective parts, the time it takes to remedy the situation is lost. 
Demand
Increased demand for Classic Car Restorations has hit an all-time high. There are many reasons why someone wants to restore a car, each with its own story. Whether it's the right time in your life to make that dream come true or it's an investment in your classic car collection, be prepared that demand is also a contributing factor in increased production time to restore your vehicle from start to finish. 
It's not all doom and gloom! Precision Car Restoration is working through all the challenges to bring your memories alive and set realistic expectations for your classic car restoration.