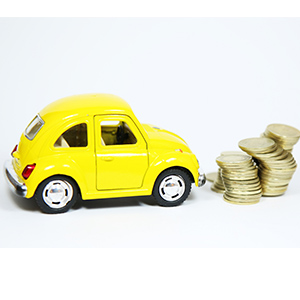 Let's start with this: at Precision Restorations, we LOVE restoring classic cars. It's difficult to put into words what it feels like to meticulously and painstakingly restore a classic car to its original glory – or in the case of a restomod, make improvements that unleash a whole new level of performance, passion and excitement.
But at the same time, as experts who truly care about the emotional and financial well-being of folks who want to be part of the unbelievably friendly classic car owner community, we have a duty to point that there are some things worth knowing BEFORE signing on the dotted line. After all, we want everyone's experience to be rewarding, and never regrettable.
And so, with this in mind, here are 5 things that all prospective classic car owners should know:
Never buy a classic car for restoration just based on videos, photos or descriptions.
This is not to suggest that people selling classic cars are deceitful — because most of them aren't. It's simply that, as with any vehicle purchase, you need to do the eyeball test AND get a professional inspection. Indeed, there are things that may be flagged or identified during an inspection that even the seller doesn't know about.
Research your insurance costs and options. 
As noted by MoneyTalksNews.com, the insurance premiums for restored classic cars can be surprisingly reasonable (read: you won't need to take out another mortgage or beg your spouse to dip into the vacation fund). But it's essential to scrutinize the fine print, because some insurance companies base their premium and coverage on how much you'll be driving. Make sure you pay attention to the small print, and get a reasonable and realistic amount of coverage with an insurance company that understands and supports your passion.
Factor in upkeep costs.
While restoring a classic car isn't something that only "1 percenters" can afford to do, frankly speaking, it's not a cheap experience either. Ensure that you get a solid idea of all upkeep and maintenance costs, which include (but are not limited to) rust protection, weatherproofing, and so on.
Consider cost and availability of parts.
One of the smartest things you can do is research the cost of replacement parts for your particular classic car make and model. As you can imagine, the parts for your classic can themselves, be pricey not to mention difficult to find. Doing your research ahead of time can help you make the right choice for your aspirations — and your budget.
Remember to HAVE FUN!
While owning and maintaining a classic car is not a mere "hobby," it's extremely important to remember that the experience is supposed to be FUN! That means you shouldn't be lying in bed at night worrying about your classic car, or obsessing over little (or big) details. Instead, you should be looking forward to the weekend or whenever you can get behind the wheel, rev up the engine, head out for a ride – and turn more than a few heads!
Get the Help You Need at Precision Restorations
To connect with a team of experts that devoted classic car owners like you have trusted for years, contact us toll free at 1-844-652-1966 today, or email me directly at [email protected]. We love talking about cars and can't wait to help you with your next project!