Classic Car Restoration Services
From routine auto maintenance to full car restoration, we can help!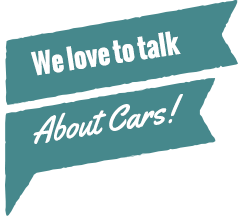 Even if you're not ready to start your next project, or if you have some questions, give us a call.
(314) 652-1966
Toll Free: 1-844-652-1966
Restoring a classic car back to period-correct condition presents unique challenges. Whether you're restoring a classic Cadillac, Lincoln, Buick, VW, Mercedes, or Rolls Royce, these projects often require reversing several decades worth of subpar repairs. Likewise, with cars of this vintage, parts can be difficult to find or are no longer available. Fortunately, Precision Restorations has the experience and resources necessary to restore your classic back to your goal whether it's driver quality or concours-quality condition.
In order to uncover all potential problem areas, we start with a complete disassembly of the vehicle during the frame-off restoration process when necessary. Through our extensive network of suppliers, Precision Restorations can track down hard-to-find parts like emblems, hood ornaments, and trim pieces. In the event that these items can't be found, we have the resources and fabrication ability to restore rare original parts, or build new ones from scratch. From chrome plating bumpers on a '68 Eldorado to repairing the wheels spokes on a Model T, we have the talent and experience to get the job done.
While we specialize in complete restorations, we also offer a variety of stand-alone services for your project. Whether your classic car is in need of metal work, a custom paint job, suspension repair, an engine rebuild, or some electrical help, Precision Restorations can help you pull off the car cover and get back on the road.
The car of your dreams is just a few steps away...