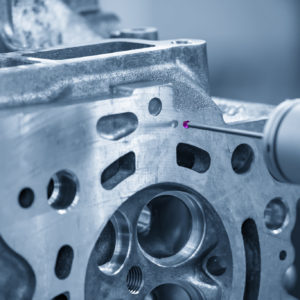 Fixing up a classic car is a nuanced process. No two classic cars come into the shop in the same condition. And no two classic car owners want the exact same results from a restoration. Some desire a precise, OEM restoration. They want the car to look –– and drive –– just how it originally did off the assembly line. Others prefer to add modern amenities to a classic car. This might include features to help improve how a classic car handles, such as quick-ratio steering boxes, anti-roll bars, coilover shocks, and disc brakes. Often, these vehicles are called restomods. (A combination of the word restoration and modification.) Here, we'll explain how you can find a quality restomod shop that can complete the classic car project you have in mind: 
Parts Come First
As its name suggests, a restomod is both a form of restoration and enhancement. Therefore, it's important to find a restomod shop that has a reputation for only using the best parts available on the market. This is true of both OEM and aftermarket parts. The first step to pulling off any classic car restoration or modification is to use first-rate parts that are period accurate, improve the vehicle's performance, or both. 
Value Experience
Completing a restomod is not the same as preserving or maintaining a classic car. This means that classic car owners should look to partner with tried-and-true restomod professionals. It takes real skill to incorporate modern features with a classic car. After all, building a restomod is all about striking the right balance. So only ask experienced professionals to work on your vehicle. 
Expand Your Search
It can be tempting to look for classic car restoration shops only in your own city or region. However, the reality is that classic cars are a substantial investment. Partnering with the wrong shop could cost you serious amounts of both time and money. Plus, shoddy workmanship could seriously lessen the value of a classic car –– not to mention ruin your enjoyment of it. Given all that, it's usually worth expanding your search until you can find a classic car restomod shop you can trust. The good news is that it's possible to ship a classic car across the country without having to stress about it. Check out our blog for more information on just that subject. 
Ask the Tough Questions
Classic car owners shouldn't be afraid to discuss the details of a classic car project with restoration professionals. Be willing to ask about a timeline and a price, but be wary of answers that sound too good to be true. Honest professionals won't give you rosy estimates just to earn your business. In fact, professionals may not be able to give you an accurate estimate at all until they begin to work on your car. There's a big gap between quality restomod shops and fly-by-night operations. Asking the right questions can help you tell them apart. 
Learn More
If you're eager to get started on your next car restoration project, but aren't sure where to start, contact us toll-free at 1-844-652-1966, or email me directly at [email protected]. We love talking about restoring classic cars!