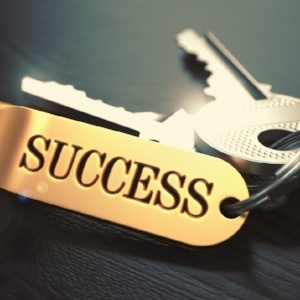 Let's start with this: adding "joy" in the title of this article isn't us being wordy — because your primary motivation for joining the (incredibly friendly and generous) car restoration community should be to have fun and feel great. In other words: don't do this as an investment that will generate ROI in the future. Do it because it's your passion, because you want to experience something special, and of course: because your neighbors all seem to drive beige sedans, and you want to add some sizzle and style to the neighborhood. Let the joy begin!
The other thing you need to know, is that the car restoration process isn't simple, fast or cheap. Of course, these aren't looming obstacles — especially since if it was simple, fast and cheap, everyone would do it (including your neighbors). Part of the delight of car restoration is precisely because it's difficult — but rewarding — to do. It's a badge of honor.
And so, with the above in mind, generally speaking here are 7 tips for car restoration joy and success:
1. Evaluation
Start by evaluating different cars. Not all makes and models lend themselves to practical (or affordable) car restoration. Hemmings has a good article on some popular choices that might be ideal for you and your budget.
2. Research
Once you've identified a car (or a shortlist of cars) to restore — and before you buy it! — do your homework and get as much information as you can. You'll find some information online, including advice and insights from car restoring veterans, who are always willing to share their knowledge. You can also contact us here at Precision Restorations, and we'll gladly give you our 2 cents on what options and choices could be right for you.
3. Inspection
Meticulously inspect a prospective car to determine what needs to be replaced (vs. restored), and how much time and money it's likely to take. Be particularly watchful for rust.
4. Level
There are different kinds of car restoration. For example, a restomod takes a classic car and adds modern innovations. Or, you can focus on making the car like factory new condition. Do your research, consult with experts, and decide what approach is right for you, your budget, and your schedule.
5. Team
Determine if you'll handle all of the restoration on your own, or if you'll partner with an expert. If you're brand new to this, working with an expert is essential. But if you have some experience and all of the necessary tools, then you should be able to handle things on your own.
6. Plan
Once you purchase the car, make sure that you put together a robust and detailed build plan. As the old saying goes, a failure to plan is a plan to fail. Well, this applies to car restoration x 100, since things can go sideways in a hurry if your plan isn't good or realistic.
7. It's Go Time
Thanks to the foundation you laid through careful research and planning, you're ready to execute your plan and enjoy the joy and success of being a full-fledged member of the car restoration community. Welcome aboard!
Learn More
To connect with a team of experts that emerging and devoted classic car owners have trusted for years, contact us toll free at 1-844-652-1966 today, or email me directly at [email protected] We love talking about cars and can't wait to help you with your next project!