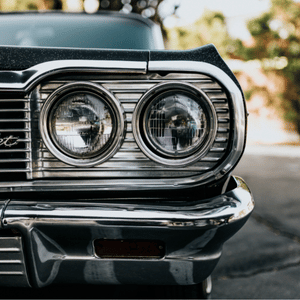 Restoring a classic car can be a rewarding hobby for car lovers, and possibly a means for vintage car enthusiasts to get the car of their dreams more affordable. Whatever your motivation for restoring a classic car might be, there's no denying that doing so is a process that requires a great deal of time, patience, energy, skill, and most importantly, access to the best classic car restoration shops to take on the job. If you're a classic car lover ready to restore your newest vehicle, you might already be looking around for the best classic car restoration shops in your area. To make your search a little easier, here are 3 important things the best classic car restoration shops have in common. 
1. Specializing in Classic Car Restoration

Restoring a classic car is much different than making restorations or repairs on any other type of modern vehicle. When searching for the right restoration shop, you should double check that each shop not only works on classic cars, but specializes in doing so. This is a sign that the staff will have a thorough understanding of what is required to restore your vehicle while keeping it in the best condition possible, and that you will get your money's worth for the services you are seeking. Many of the best classic car restoration shops are in the business due to their love of classic cars and are enthusiastic about the projects they complete for customers – these are the people you should be trusting with your vehicle!
2. Fair Pricing

There is no way around it – the expense to rebuild your muscle car or do a classic car restoration is only going up. The good news is that the time to restore your classic car is now because the values of classic cars continue to surge. With rising costs to restore your classic car, understanding the difference in pricing requires investigative homework. Is there an elevated amount of hours/time a shop requires, regardless of the work required for your restoration? Is there a clear pathway for payment during the restoration process rather than an open checkbook? Be sure to speak with the staff at your chosen shop before agreeing to the build. Learn more about the estimation process, the overall cost of the project, and the billing process. The best classic car restoration shops will be transparent about pricing and aim to restore your vehicle at the best value. Get everything you want out of the project by knowing it all upfront.
3. Positive Reviews

Before splurging on a major project like a classic car restoration, here are some things to consider. Read reviews and testimonials from previous customers. While a few negative reviews are bound to happen here and there, the best restoration shop will have mainly positive reviews. Is the shop endorsed by third-party affiliates, such as the Better Business Bureau? Will the shop owner take your call and give you a feel for their operation? Building trust in the early stages of the classic car restoration process is essential. Researching that a particular shop does excellent work is one of the most effective ways to ensure you engage only the best classic car restoration shop available.
Learn More
At Precision Car Restoration, we love working with classic cars and offer several restoration services for various makes and models – we'd love to work on yours. If you're in the market for classic car restoration, contact us or call us at 314-652-1966. Ask for the owner!