The modern muscle cars are rolling into our shop too.
Below is one part that we are about to install on a new 2010 Camaro.
This Camaro is getting a Hurst short throw shifter and a cold air intake.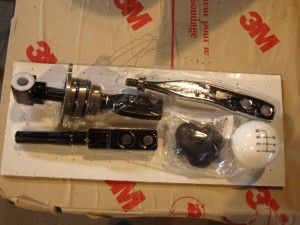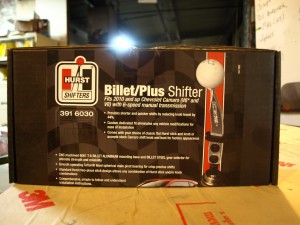 Mike is finishing up with the body repair on the Camaro today.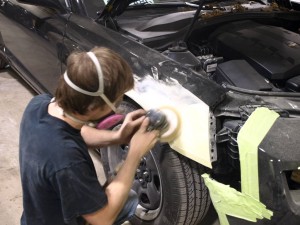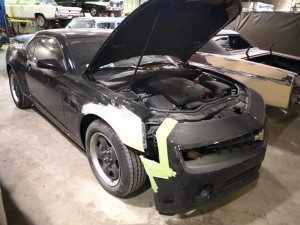 The Camaro is masked off and ready for paint.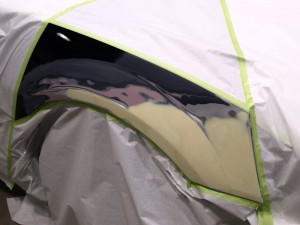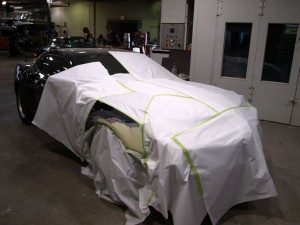 Dan is done painting the repaired areas of the Camaro.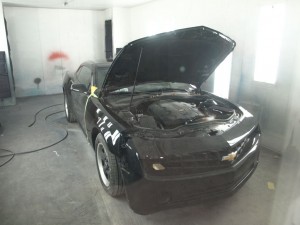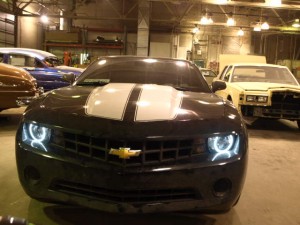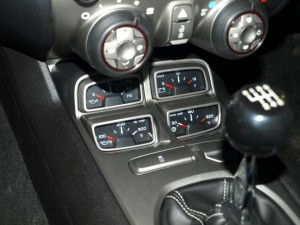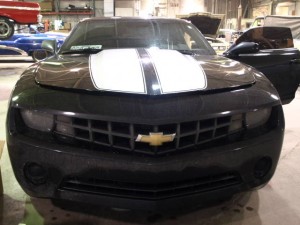 Our client brought the Camaro back for another round of modifications.  This time it was angle eyes for the headlamps and ralley style gauges.
We are removing the stiff sway bars, springs and shocks for this car restoration and installing Eibach lowering springs to give this car a lowered stance but maintain ride comfort.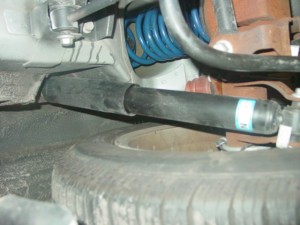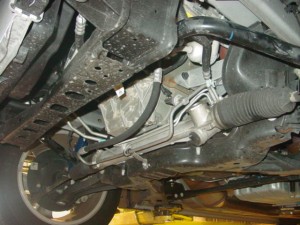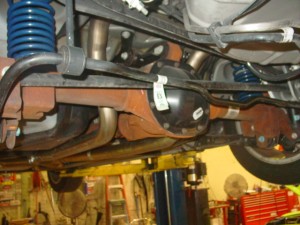 Dave has installed the Eibach lowering springs for this muscle car restoration and it is looking and riding great.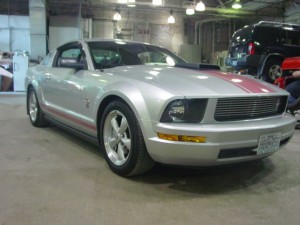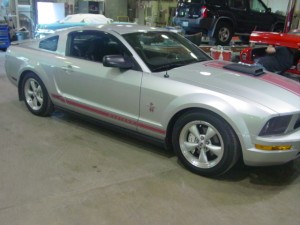 Dave is installing new flowmaster mufflers and tips for this muscle car restoration.