Precision Restorations just got a new project.  This time it is going to be a 1984 Chevy El Camino.  The El Camino is pretty good overall and just needs a little bit of tender love and care.
The 1984 is getting through the mechanical part of its restoration with new power steering pump, new belts, new idler arm, new center link and a new steering gear.
Dan is painting the door for the El Camino.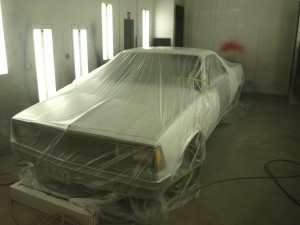 The drivers door for the El Camino is painted and getting reassembled.