New job in the shop!  For this one we are doing a partial restoration on a 1982 Jeep CJ-7 Jamboree.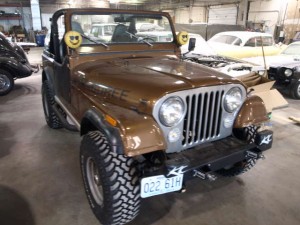 Dave is starting to get the engine assembled and ready for cleaning and painting.
Dave has the engine cleaned up and painted.  Now he is ready to start installing it into the Jeep.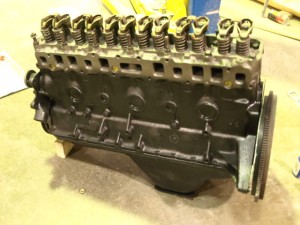 Dave is dropping the engine in the Jeep today.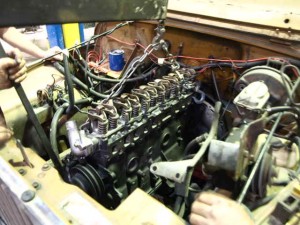 Dave has got the engine dropped in the car and the valve cover on.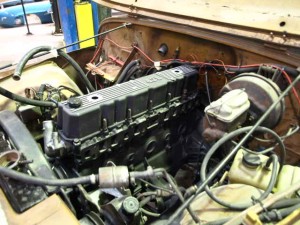 The headers are in for the Jeep and ready to install.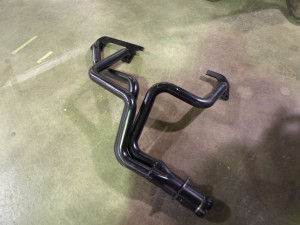 We are fabricating the new custom dual exhaust system for the Jeep today.  It will exit at 45 degree angles behind the rear tires.