New job in the shop!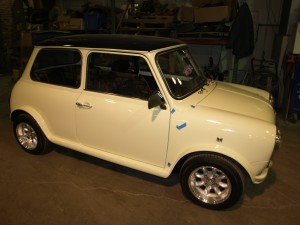 Working on getting the engine pulled out for painting.
The engine is finally out of the Mini and Bryan will start degreasing it and cleaning it up for paint.
Continuing forward with the engine and accessories.
Resealing the gear box and getting ready to install the engine.  Also Dan has painted the engine bay, the roof and the rear hatch handle.
Setting the engine back in the mini.  It is all downhill now!!
More pics of the engine and bay.
More pics of the engine coming together and Bryan starting to work on the exhaust.
The exhaust system for the mini is installed.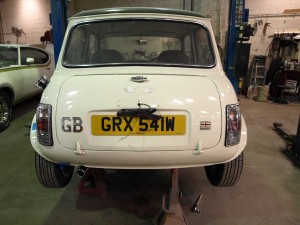 Picture of the Austin with the Roof and the rear hatch handle painted.
Installing the new carb and Dan is buffing the hood.