New job in the shop!  1975 Ford Bronco for mechanical restoration!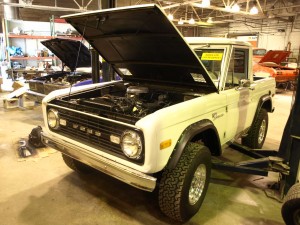 We have started on repairing the doors for the Bronco today.
Stripping the bed down so we can apply bed liner.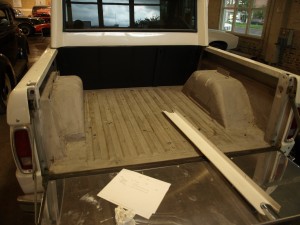 The rear driveshaft has been removed and the u-joints are getting replaced.
Del is working on the front end for the Ford Bronco and the new engine is in house and getting assembled.
We are finishing up installing the engine for the Bronco today.
Installing the disk brake kit for the Bronco.
Continuing on with the front brake install.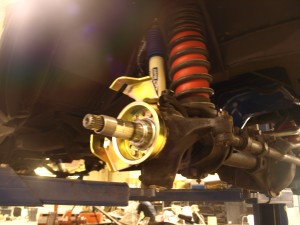 Front and rear brakes are getting installed today.
New booster and master cylinder for the Bronco is installed today.
The new bucket seats and stereo are getting installed.
Chris is working on fabricating a saddle rack for the Bronco.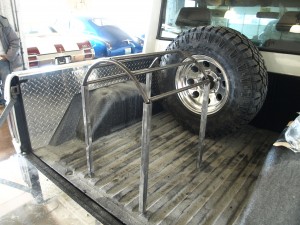 Chris has finished installing the new steering box.
The Bronco is done!