Another new job in the shop!  We are going to be restoring this 1972 El Camino to top quality.  Our client recently purchased this vehicle from Barrett-Jackson.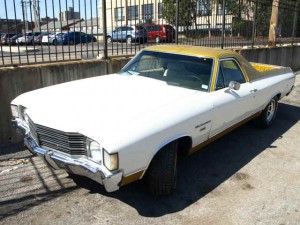 We finished up with priming the bed yesterday, today we are working on sanding it down.
We painted the bed, bed panels and tailgate today for the El Camino.
Pics of the '72 El Camino getting reassembled after the bed got painted.
We are in full swing with the mechanical restoration of this 1972 Chevy El Camino.  The engine has been pulled as well as the front suspension and brakes.  We just finished cleaning up and painting the engine bay as well.
Valve covers are painted for the El Camino.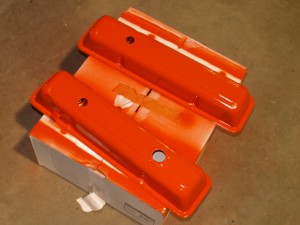 The engine and transmission are rebuilt and ready to install.
The engine for the El Camino is installed and almost completley reassembled.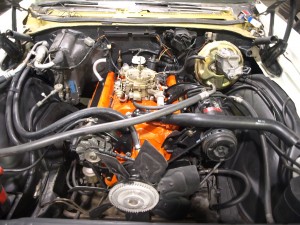 Finalizing the engine installation.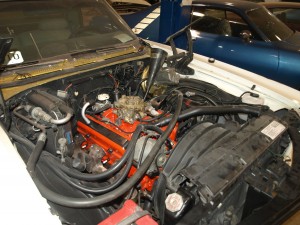 The El Camino is painted, ready for sanding, buffing and reassembly.
The El Camino is getting sanded and buffed today to get ready for reassembly.
Assembling the El Camino and getting it ready to go.