Last of the new jobs in the shop!
The blazer is getting disassembled today.
We are removing the old passenger door to install the new door.  We will need to remove the window frame from the new door to get it to fit.
We are repairing the rust and body damage to the driver quarter of the Blazer today.
We are finishing up with the repairs to the driver's quarter panel for the Blazer and we are working on replacing the metal on the driver rocker panel where it was rusting out.
Finishing up the repairs to the rest of the body for the '72 Blazer and installing the new tailgate.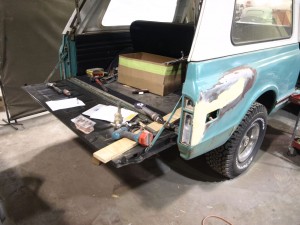 We are working on the body work for the Blazer.  Right now we are working on the repairs to the hood and the passenger rocker panel.
The Blazer is in the paint booth to get masked off and prime.
The Blazer is primed and ready to be sanded for paint.
Pulling the engine from the Blazer so we can paint the engine and the engine bay.
The engine is getting primed for paint.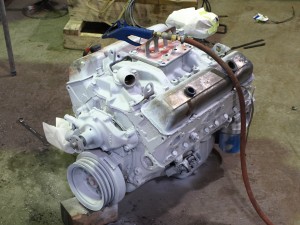 Painting the top for the Blazer.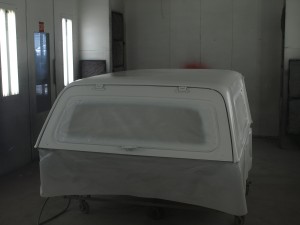 The engine is painted and almost fully assembled ready to go back in the Blazer.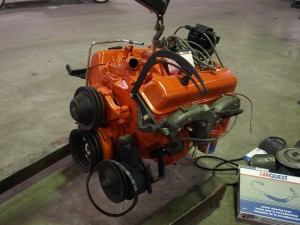 Engine bay painted, ready to drop the engine back in.
Painting the under hood for the Chevy.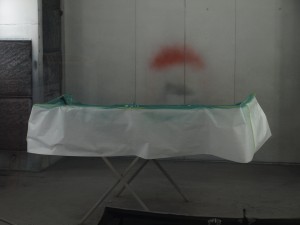 Doors, decklid and hood painted.
Vehicle in the booth getting painted today.
The Blazer is out of the booth and has moved into the sanding and buffing department.
Dash is painted.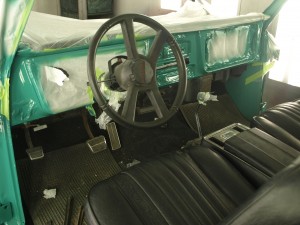 Installing all the components back in the dash after painting.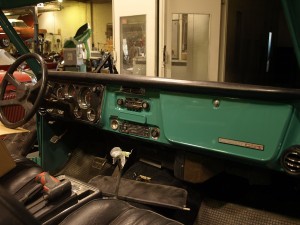 Assembly continues.
Sanding and buffing the hood and deck lid.
Another picture of Dan buffing the tailgate.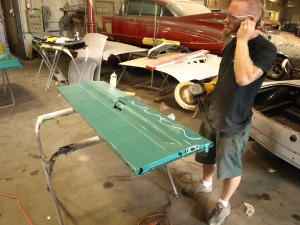 New weatherstripping for the hatch and new steering wheel installed.
New exhaust is getting installed.  Old exhaust is already cut out.
Installing A/C compressor and brackets.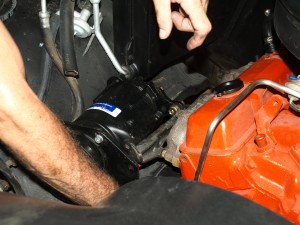 Servicing the transmission.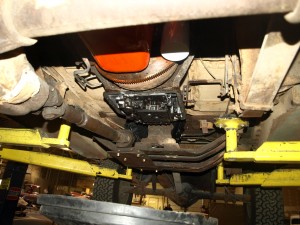 Tailgate and exhaust installed.
The restoration on the Blazer is done!  This was a great project that now turns heads anywhere it goes.  The light blue paint is a beautiful classic color for this truck.  The new exhaust has a beautiful note and the engine wants to go when you punch the small pedal.