Disassembling the vehicle so we can start restoring the body.
The Caddy is primed and ready for body repairs to get started.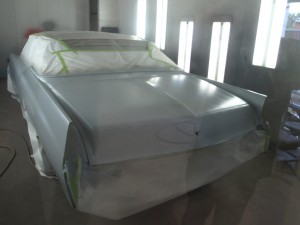 Repairing the body.
Body work continues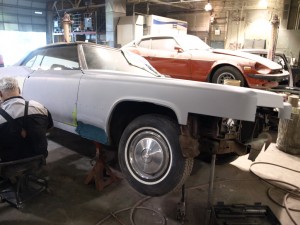 More body work!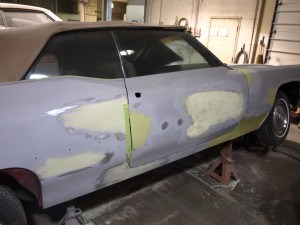 More body work to the deck lid and deck lid frame.
Continuing on the body work.
Body work is almost done!  Primer and mechanical restoration is next.
The Caddy is in the booth today getting masked off for primer.  Once it is done it can go back to Bryan for mechanical restoration.
The Cadillac is primed and looking great.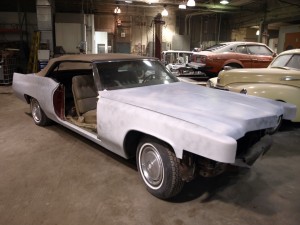 Working on the mechanical restoration for the Cadillac.  Bryan is starting with the Brake restoration and the fuel tank has been sent out for restoration.
The new water pump, new brakes, new exhaust gaskets, and front suspension parts are installed on the caddy.  There are still a ton of other parts waiting to be installed on the Cadillac.