We are restoring this 1968 Dodge Charger which the family refers to it as 'Jolene'.
Kent is almost done with body prep and lining up the body panels. Once he has it all lined up he'll pull them off and Jolene will be ready to go to primer. The new floor is in and that will be painted body color.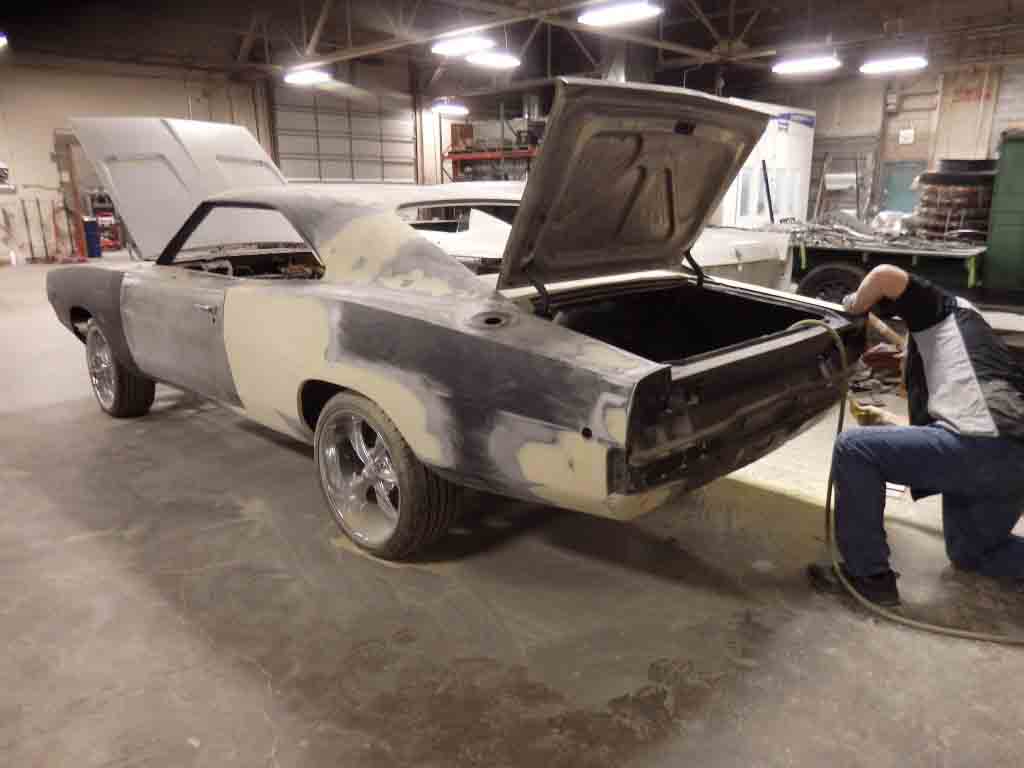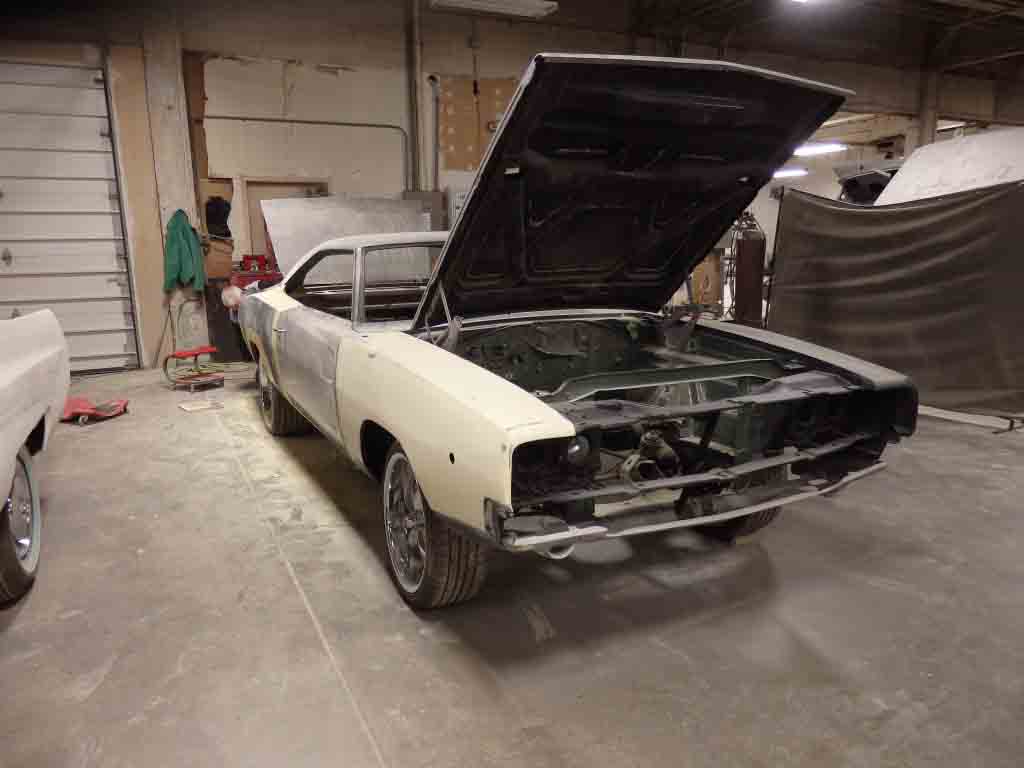 Kent is finishing up 'Jolene'. This is the family 1968 Dodge Charger that the family has named. The right fender is the last of the body work to be completed and installed for fitment. All the other parts have been installed and aligned for fitment. It will then be disassembled and go back to Chip to get primed.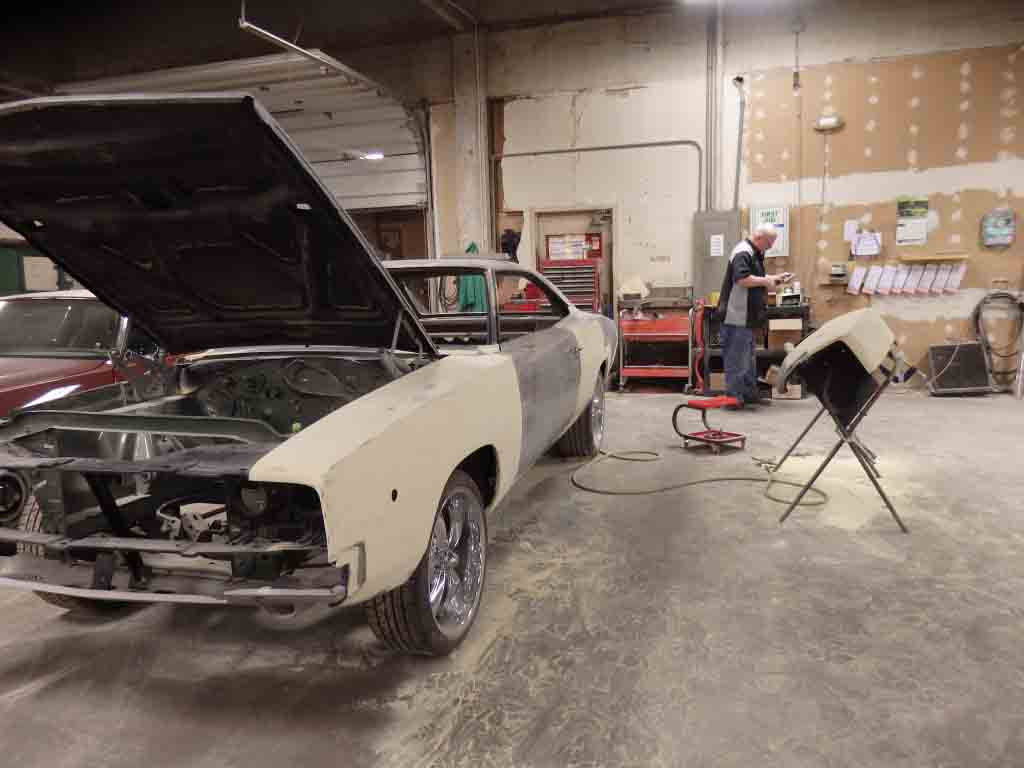 Our technician Kent has been working hard on restoring this 1968 Dodge Charger. After finding the center trunk floor was rusted out he removed the old one and replaced it with a new one. After completing the body work he passed it off to our painter Chip to be restored to its original color.