Another new job in the shop for restoration!
We have started on the disassembly for the '67 Vette restoration.
We are almost done with all the sanding down and body prep work for this Corvette.
Disassembly and body repair continue to move forward.
The Corvette is out of the paint booth after being primed.  Next we will sand it down and get it masked off for paint.
The Corvette has moved over to the mechanics rack to get started in this stage of the project.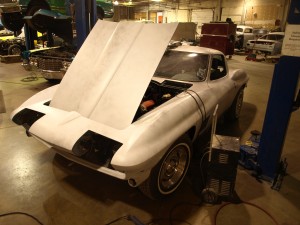 The Vette is up on the rack getting the steering, suspension and brakes installed.
We are starting to reassemble the front end spindles and breaks.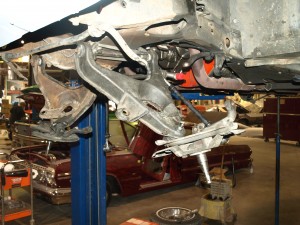 The front brakes are done and now we are working on the rear brakes and the brake lines.
Rear brakes are installed and we are working on installing the new fuel lines.
The Corvette is painted and ready for buffing and then reassembly.
We are starting to reassemble the Corvette today.