New muscle car restoration in the shop!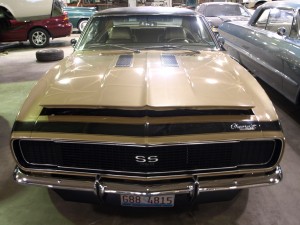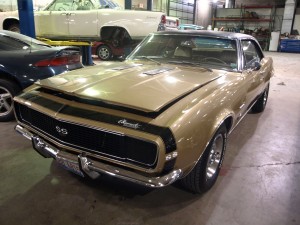 We just got in this Beautiful 1967 Camaro.  We are doing a few odds and ends for this car and then getting rid of the incorrect ralley stripes and switching back to the correct engine.
Alex has started to disassemble the Camaro.
Alex continues to work on disassembling the Camaro.  He finished with breaking down the front clip today.
Alex has removed the doors for the 1967 Camaro.
We are getting the brake system set up and installed for the '67 Camaro today.
We are working on finishing up the fabrication work needed to fit the heater box around the headers.
Installing the new center gauge pod and the custom heater housing.
Installing the camaro and fuse box.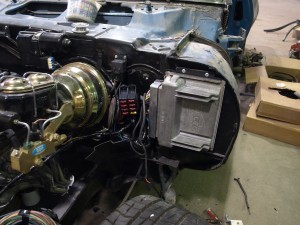 Patch is welded in on the passenger floor and the POR 15 is applied.
Installing the front core support, radiator and a/c lines.
A/C install is nearly complete.
Steering column and new gas pedal installed.  Also we have fabricated a new crossmember for the transmission
Fuel tank and pump installed.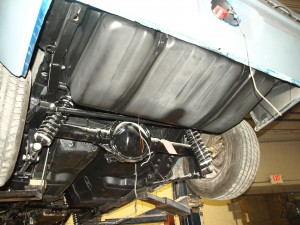 The dynamat is installed and the carpet is getting installed.  Also we are working on installing the power window and power door locks.
Getting the front end assembled so Dan can wrap up the mechanical portion the this job.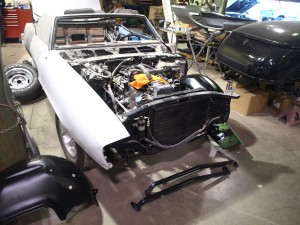 Del is working on the rear brakes for the Camaro.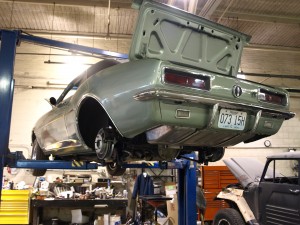 Del is working on installing the new distributor, starter and repairing the rear disk brakes.
The Camaro is on the rack today and Dan has cleaned is up and is going to work on getting it running.
Ball joints replace, brakes getting restored and gas tank removed.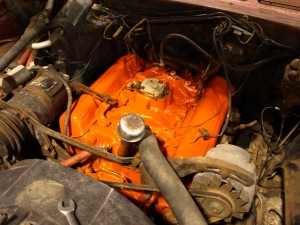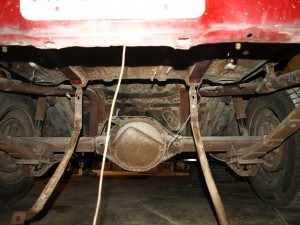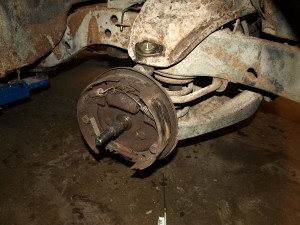 The carburetor and new distributor are installed.
Dan has replaced the axle seals and the rear end seal.  He also repainted the rear end cover.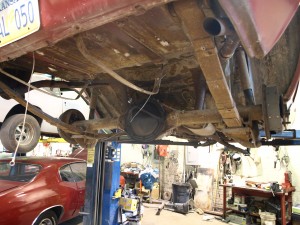 Installing the new fan shroud.
Seats and new seat belts are installed on the Camaro and the new door panels are ready to go in.