Dan is removing the wiring and Ralph is cutting out the front nose.
Installing the new lower panel and the outer rocker panels.
Ralph is working on welding in the lower panel for the Bus.
Ralph has welded in the new front nose for the Bus.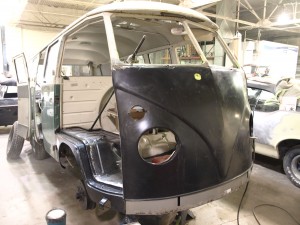 Ralph is going to prep the new headlight buckets for install.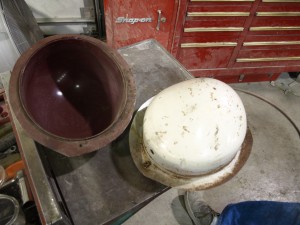 The bus is in the booth for primer today.
The repaired areas of the bus have been primed.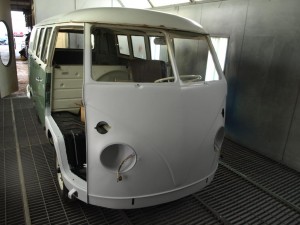 This stage for the VW bus is done and it is ready to go back home to its owner.