The owner of Precision Restorations just bought this 1963 Ford Thunderbird to restore.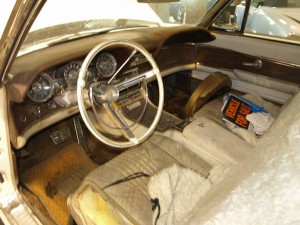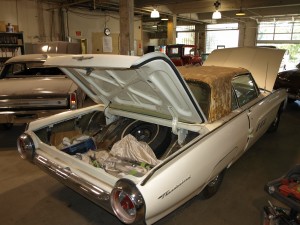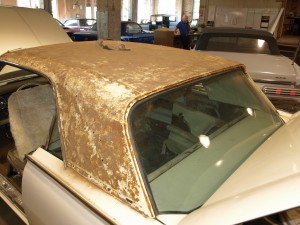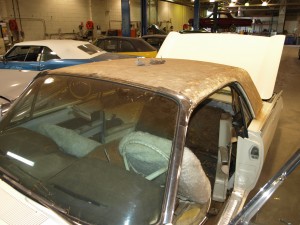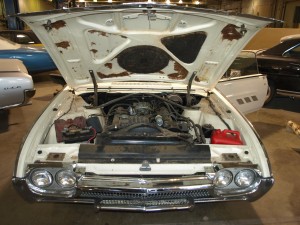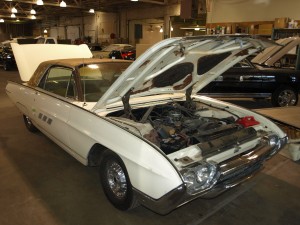 Larry is preparing this 1963 Ford Thunderbird for body work for our client.  In this stage of the vehicle's build we are mechanically and chemically removing all of the old paint from the exterior of the vehicle and then we will etch prime and seal.
Our client is going to then probably take the vehicle back to take care of the body work himself.
Once the body work is done the vehicle will return to get painted.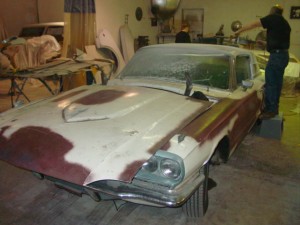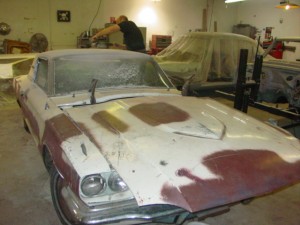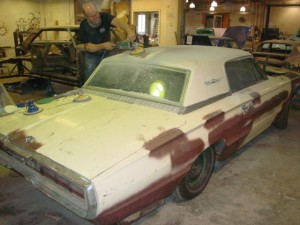 We are getting to work on restoring this 1963 Ford Thunderbird Principality of Monaco.  This vehicle is very rare one of 2000 made.  This car is owned by Dale Oestreich, the owner of Precision Restorations.  We are restoring it to be his daily driver and our shop show vehicle.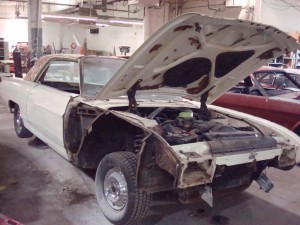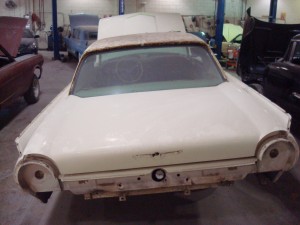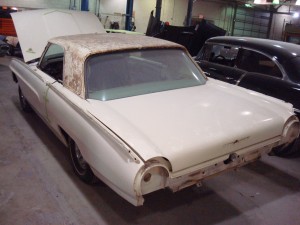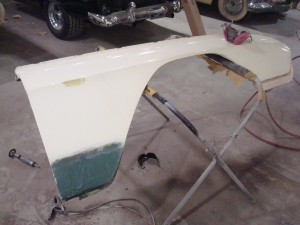 Mike sanding down the Thunderbird to smooth it out for paint.
Mike is done sanding the passenger side of the Thunderbird down with 400 grit.  Next he will move onto the roof and the drivers side.
The shop is working on pulling the dents out of the hood for the Thunderbird today.
Mike is finishing up the bodywork to the hood today.
The underside of the hood and deck lid have been painted for the shops 1963 Ford Thunderbird.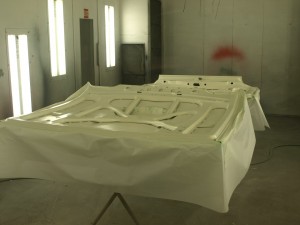 The hood for the Thunderbird has been primed and is getting sanded and ready for paint.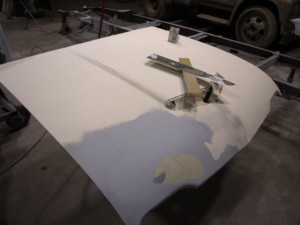 All the sanding and body repair is done for the T-bird, now we will be moving it into the paint department for primer and paint.  With only 2,000 of these limited edition Landau Thunderbirds produced this is a very exciting project to watch come to life.
The Thunderbird is primed and ready for paint.
The Thunderbird is painted and ready for sanding, buffing and reassembly.