Tearing down the bed.  All the new parts are in today.
Ralph has started to disassemble the pickup's cab.  We also found some rust when the tailgate was removed.
Ralph is continuing disassembly of the Cab so he can cut out and replace the floor pans.
Ralph has finished with welding in the new metal for the bed and has now moved to the inside floor of the cab.
Ralph is hard at work on the floor for the GMC today.  He will also be cutting out the rusted cowl panels for replacement.
Ralph is applying the POR 15 to the frame and underside of the cab today.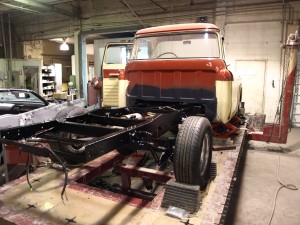 The new cowl panels are in house and Ralph is starting the reassembly of the bed.
Working on getting the new cowl panels installed.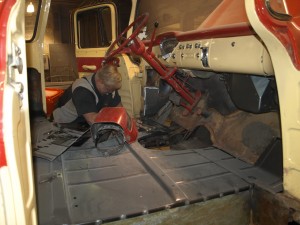 Reassembling the bed.
The new cross sills have come in for the bed.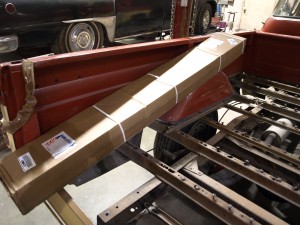 Working on the bed metal repairs for the bed and we have picked out a stain for the bed wood.