The rest of the 1950 Ford Pickup is getting painted today.  This is going to be a very beautiful truck!
Dan has spent the better part of this week painting the 1950 Ford Pick Up. This color was not stock in the 50's, maybe it should have been!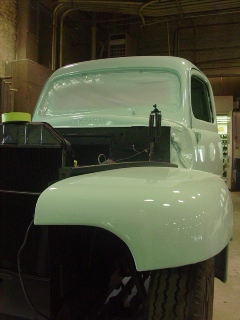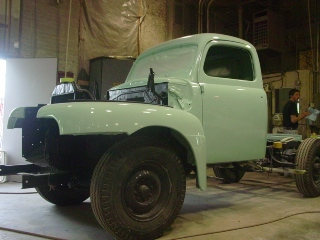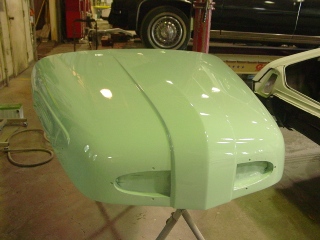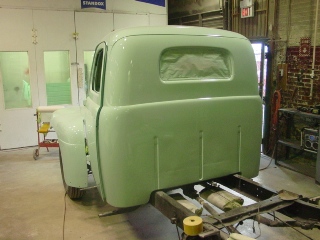 Dan is finishing the wet sanding and buffing part of this paint job.  This is the part that always bring out the shine in the paint job.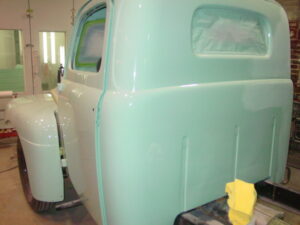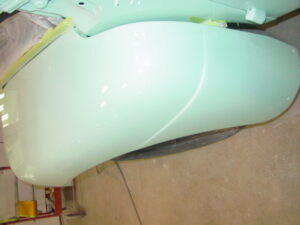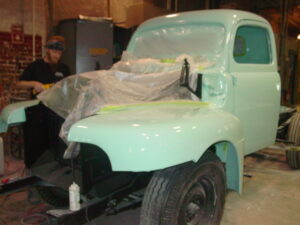 Alex is working on reassembly of the Ford while Ralph is working on straightening out the running board and tailgate.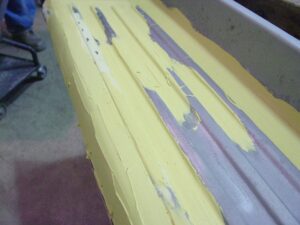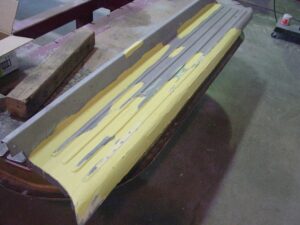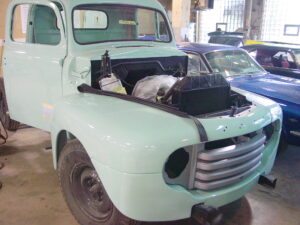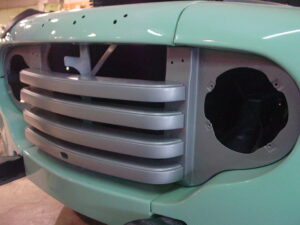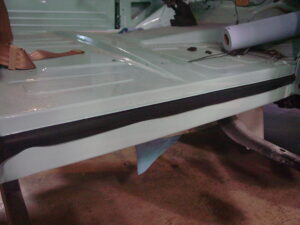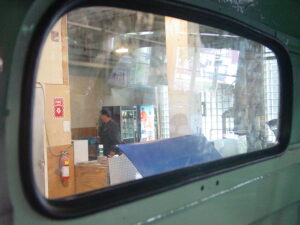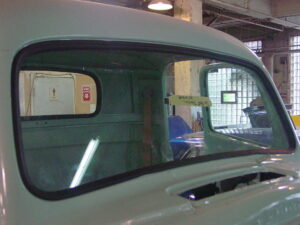 Alex is getting the window, latches, handles and trim installed on the 1950 Ford.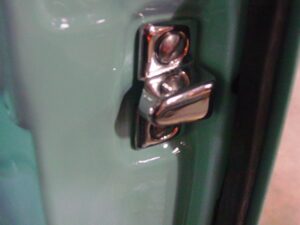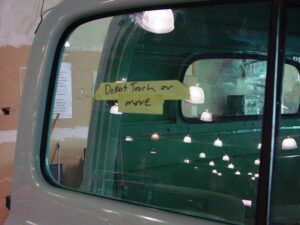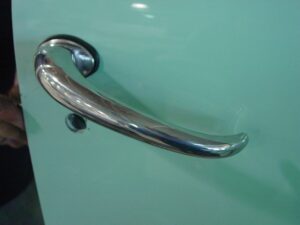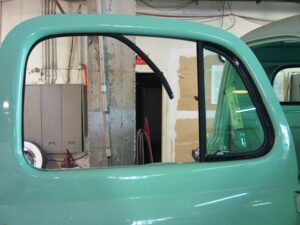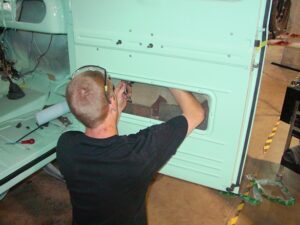 Alex is installing carpet.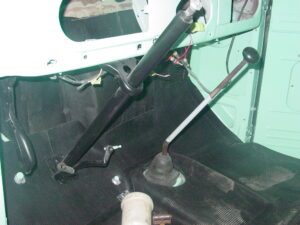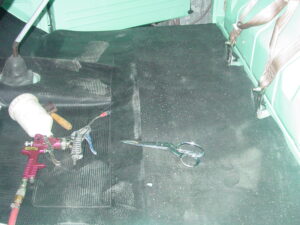 Dan is preparing to paint the floor of the bed, the running boards and the back bumper brace.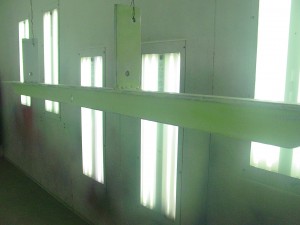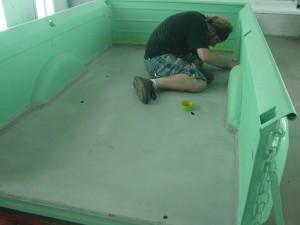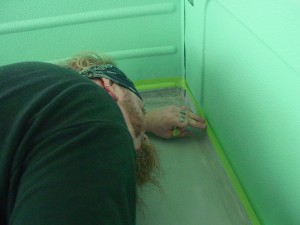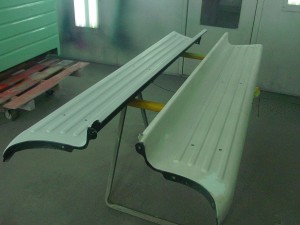 Truck bed foor is painted black bed liner.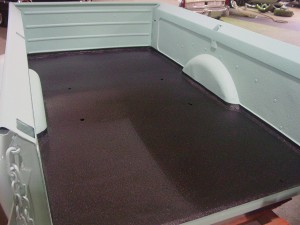 Ralph is finishing up repairing the tailgate for the 1950 Ford.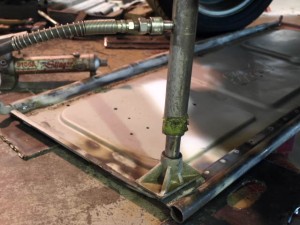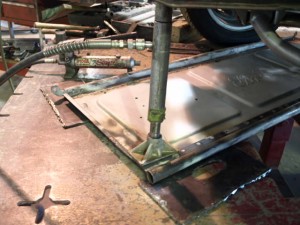 Ralph is apply body filler to the tailgate today and smoothing out any minor imperfections.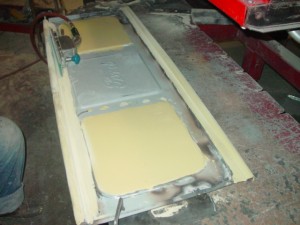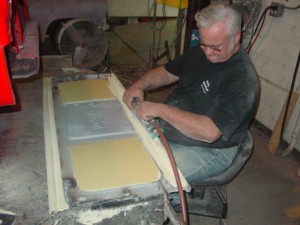 Alex continues to assemble the Ford in this car restoration.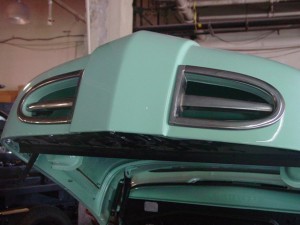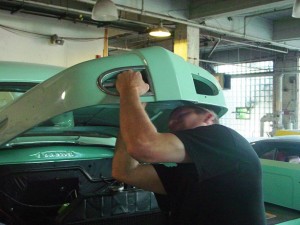 The bed is getting installed for 1950 Ford in this part of this car restoration.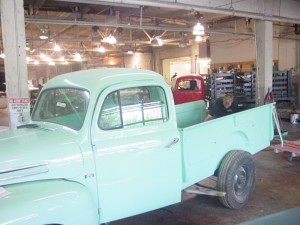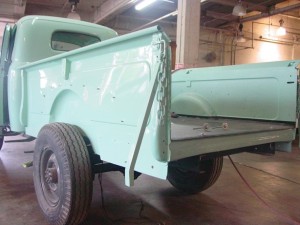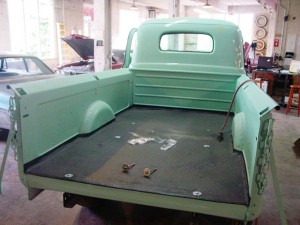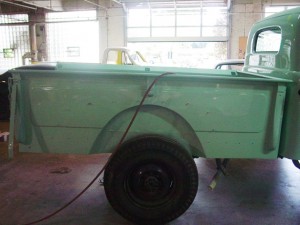 Ralph continues to smooth out the tailgate for the Ford.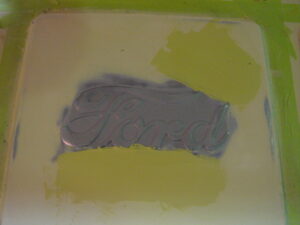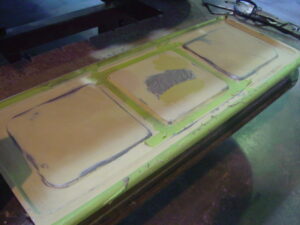 Rob is working on reinstalling the rear fenders, fender welting, bed bolts and bed tie downs for this part of the car restoration.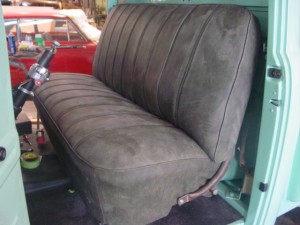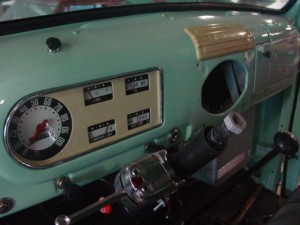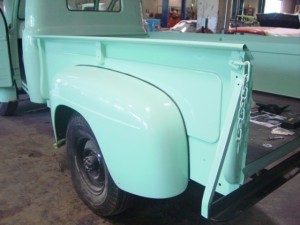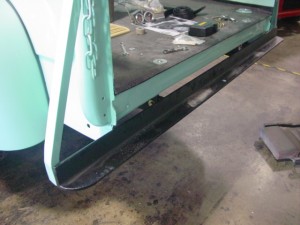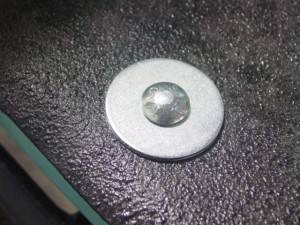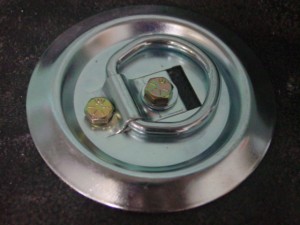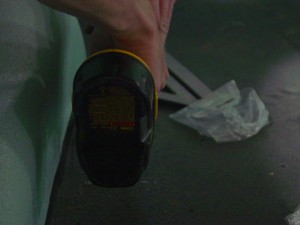 The final details are coming together for this car restoration.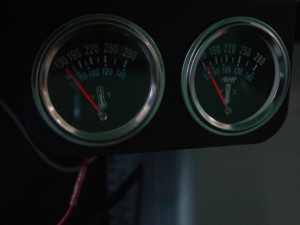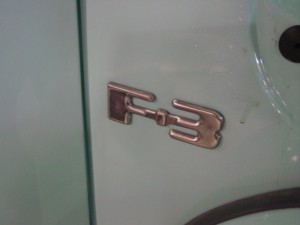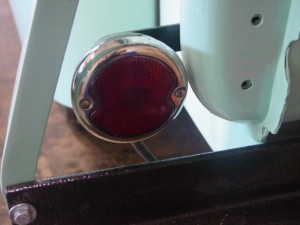 The final pieces including the tailgate have been painted for this car restoration.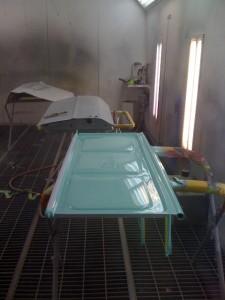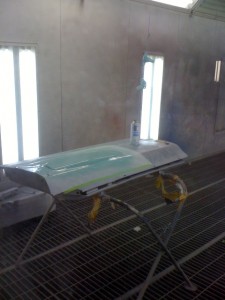 The steering wheel, and wiring are getting installed and the rhino liner got sprayed on the inside of the tailgate to finish up this classic car restoration.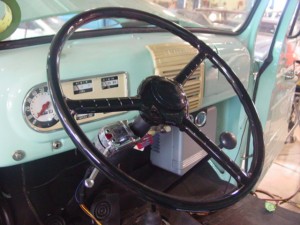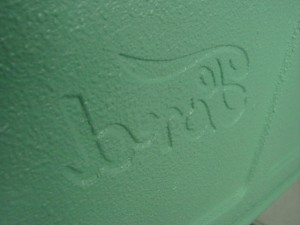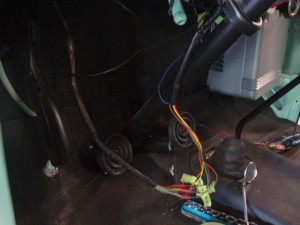 The tailgate is installed for this classic car restoration.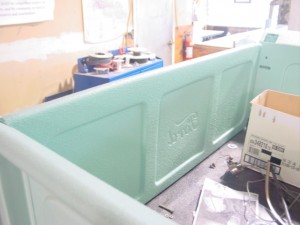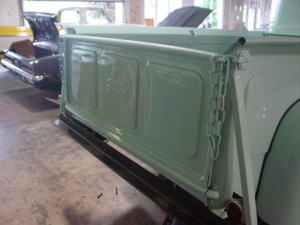 This classic car restoration is done!  It was a long process, but the final product is beautiful.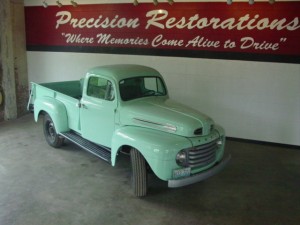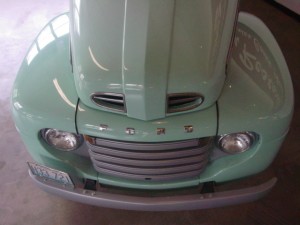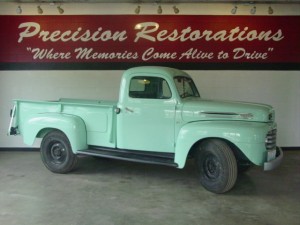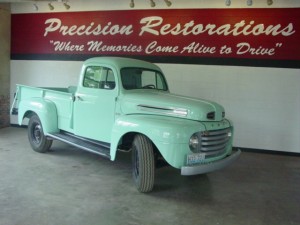 The new Petronix igntion kit is installed in the distributor for this classic car restoration.  You can see the new wires going to the Petronix in the picture.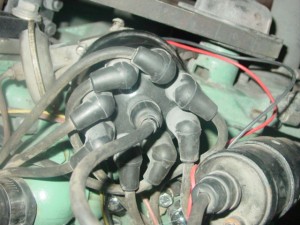 The new carburetor and battery tray are installed in the Ford.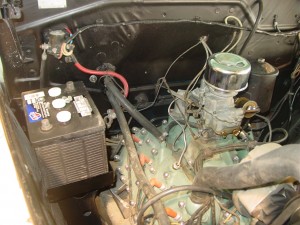 Dave rebuilt the vacuum wiper motor for the 1950 Ford today.