Precision Restorations new job!  We just got a 1941 Plymouth in the shop to do some custom mechanical upgrading to.  Keep watching this one will be starting soon.
The freshly rebuilt 305 just came in for the 41 Plymouth.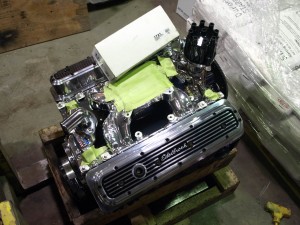 Dave has the old engine and tranny out of the Plymouth, today he is working on the rear springs.
Dave is getting the motor situated for the Plymouth and getting the rear disk brakes and new leaf springs installed.
The engine is in the 1941 Plymouth and ready to get hooked up.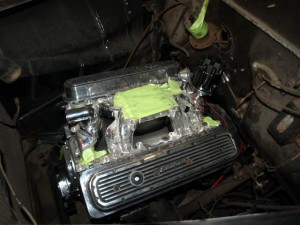 Dave is working today to get the rack and pinon system all mocked up and installed into the Plymouth.