New job in the shop.  Our client brought us this beautiful 1937 Ford Tudor for a mechanical restoration.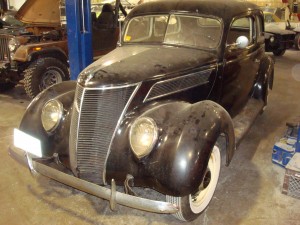 We are removing the fuel tank and radiator for rebuilding.  Next we will get the generator off and send it out for rebuild.
We are back at work today on the '37 Ford, reinstalling the radiator and finishing the tune up.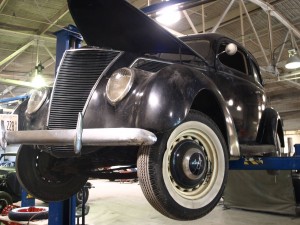 We are finishing the install of the radiator for the ford.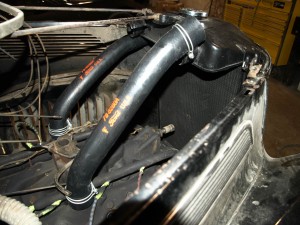 The new fuel pump and spark plugs are installed for the Ford.
We are working on installing the restored gas tank in the ford and repairing the rear brakes.
You can see in these pictures that we have removed the old exhaust from the 1937 Ford.  Also, you can see where someone has cut up the framing where the exhaust on the passenger side of the vehicle used to run.
New exhaust installed and wheels painted.