There was extensive body repair work necessary to correct on this 1930 model A that the client wants converted to a Georgia Tech Ramblin' Wreck. Jesse has now completed the repairs and the body has been removed to be media blasted. At the same time, Joe cleaned up and applied POR-15 to the chassis. Joe, one of our senior mechanical technicians will also begin restoring the mechanical requirements while the body is off the chassis and after the rust inhibitor is applied.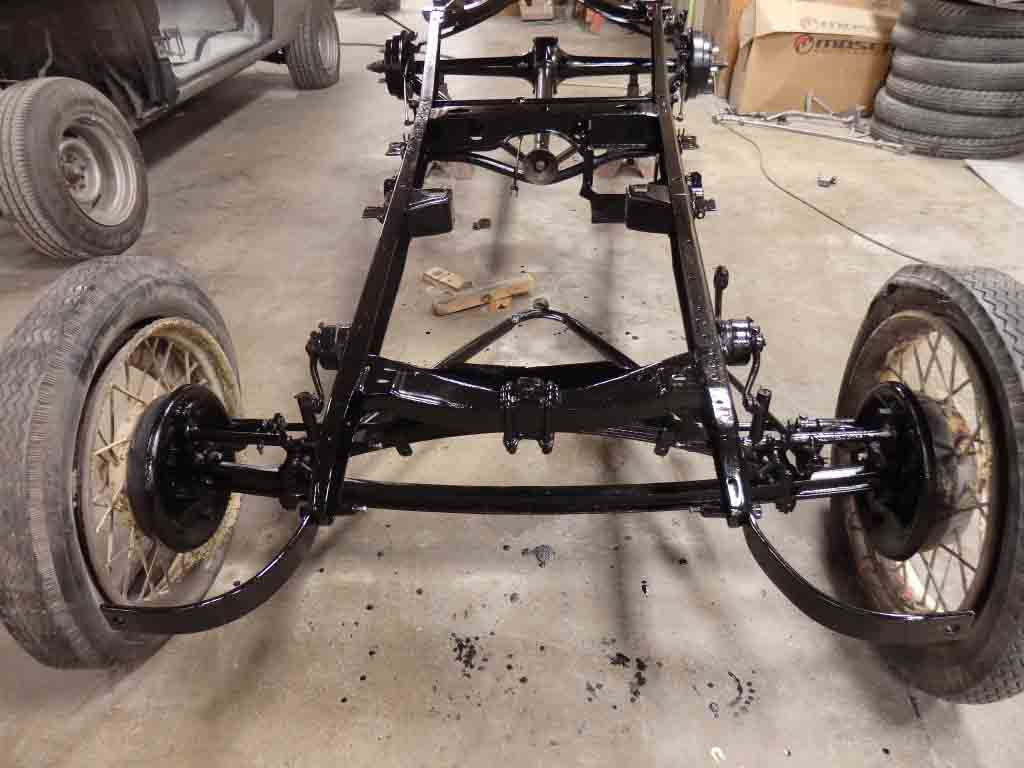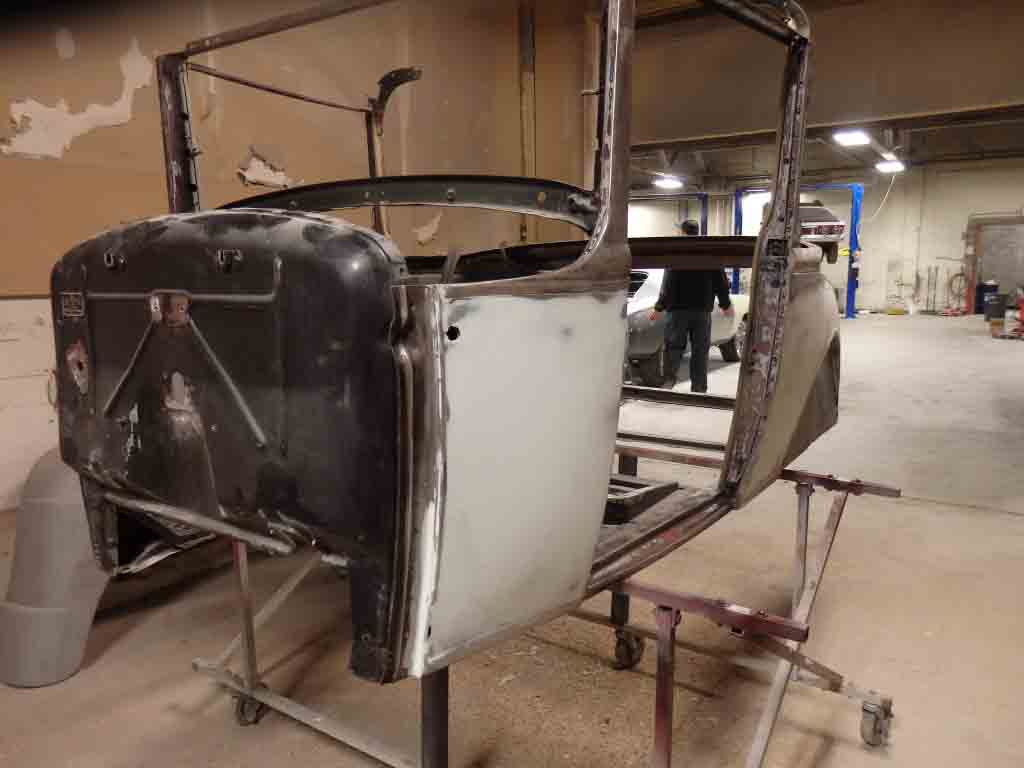 This is a completed Ramblin' Wreck mascot.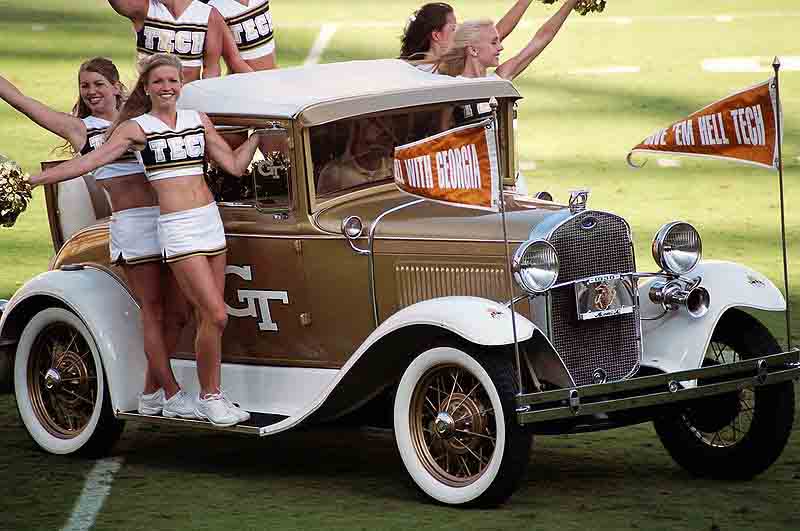 Picture source: Wikipedia
Jesse is blocking the inside right door of this '30 Model A that we have been commissioned to build a Georgia Tech "Ramblin' Wreck" Mascot from a basic model A coupe.