Car Restoration and Customization Services
From routine auto maintenance to full car restoration, we can help!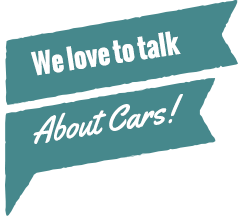 Even if you're not ready to start your next project, or if you have some questions, give us a call.
(314) 652-1966
Toll Free: 1-844-652-1966
Precision Restorations offers a full array of automotive services from routine auto maintenance to full show quality car restoration. Our structured approach to the restoration process assures we will exceed our clients expectations. No restoration is too big or too small for our staff.
We believe that the car restorations industry is built on trust one project and one client at a time. We incorporate this into everything we do. Our team of automotive technicians are veterans in the restoration business and always stay focused on the client experience and assuring that we will exceed our clients expectations.
Our technicians are involved in the development of the pricing estimates therefore they are aware of the clients scope for the project and how the client will use their classic car, antique car, or muscle car. This is taken into account as the technician works through the project. Our technicians recognize and report items that will enhance the client's experience.
Our clients are always informed of these observations and given an opportunity to consider enhancing the scope of their car project.
At Precision Restorations the entire staff from the technician to the owner is aware of the clients expectations. Every opportunity to exceed the client's expectations is taken very seriously.
Contact us today for a free estimate on your car project.
The car of your dreams is just a few steps away... Body Repair & Fabrication Services
No job is too big for our expert technicians
The most critical stage for the custom paint job application is the preparation of the vehicle's body. This phase must be planned and finished properly in order to achieve excellence. It makes all the difference in our ability to provide the best restoration available in the industry today.
Precision Restorations creates concise body work estimates while utilizing the most reliable sources for all needed parts and materials. Our unique quality assurance process enables us to meet your expectations in a timely and cost-effective manner.
Our detailed process involves
The vehicle is disassembled, and the parts are inspected, labeled and stored.
The vehicle frame is inspected to determine the extent of repair required for proper body panel fit.
We carefully remove the vehicle's paint and old body work manually or with our in-house media blaster to avoid causing additional damage during this process.
The vehicle is etch primed to protect the bare steel.
Rust is repaired and dents are removed from the body.
Floors are repaired or replaced as needed.
The vehicle is primed and then finished.
All panels are test fitted and adjusted.
The vehicle is inspected and sent to our paint department.
Our estimators also provide collision damage repair estimates to handle all required repairs and parts replacements. We work directly with your insurance adjuster to keep your experience as stress-free as possible.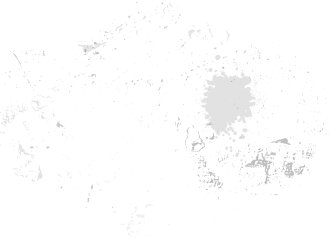 High Quality & Custom Upholstery Service
No job is too big for our expert technicians
At Precision Restorations we pride ourselves in providing a full range upholstery renovations and restorations. And we do them all in house! Our upholsterer has over 25 years of experience with anything from vintage cars with late model leather to muscle cars with bright and modern designs. Give us a call to ask us any questions you might have to chat about a project you have in mind. Each of our clients projects get the special attention it deserves. We share your passion for your restoration project and care about it just as much as you do.
We are committed to high quality work and products and are constantly training and sharpening our upholstery restoration skills, and updating our techniques and technologies. From upholstery kit installation to complete design and installation of custom interior including dashes and consoles. Most of our restorations include seat and spring restoration, new fitted foam, and airplane style or 3-point seat belt installation. Need a new rag top? We install vinyl or cloth convertible tops with plastic or a glass back window. Mechanical Upgrade Services
No job is too big for our expert technicians
There are a variety of approaches available for your vehicle's mechanical restoration… everything from a simple tune up to full mechanical upgrades. We provide concise estimates, and our quality assurance process lets our customers know that we will exceed their restoration expectations. In addition, the same technician that completes the mechanical work provides continuity from the very beginning of the process and assists in the development of the labor and parts estimate.
Our mechanical services include:
Full mechanical restoration of stock systems.
Complete system upgrades.
Stock mechanical system upgrades (i.e. suspension and brake systems).
Engine swaps (such as rebuilds or crate engine installations).
Fuel system restorations (includes fuel tank cleaning or relining).
Tune ups and engine calibration.
Transmission rebuilds and upgrades.
Electrical system restoration or troubleshooting.
Complete A/C system installation.
Air ride system installation.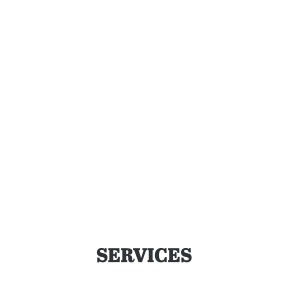 High Quality & Custom Paint Services
No job is too big for our expert technicians
The paint department is the final step in your vehicle's restoration process. The lead painter conducts the last vehicle inspection prior to painting. This includes a full wet-down inspection which is done to reveal any fine ripples and imperfections that may remain even after the detailed sanding completion.
Our paint process includes:
The vehicle is re-primed and sanded.
We clean and mask the vehicle.
The body is then painted and cleared.
The painter and production manager inspect the paint.
Final wet sanding and buff are completed.
We provide unique paint alternatives such as:
Straightforward paint applications
A variety of flame or stripe applications
Heavy metallic and chrome allusion paints applications
Vehicle identifications and insignias which can be painted on prior to the clear coat applications.