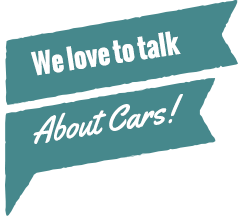 Even if you're not ready to start your next project, or if you have some questions, give us a call.
(314) 652-1966
Toll Free: 1-844-652-1966
At Precision Restorations, we don't play games when it comes to restoring your car, but we do love a little old-fashioned fun. That's why we need your assistance with our latest quest.
We recently were contacted by a Los Angeles-based film maker who is looking to shoot a pilot show for a major cable network. The topic: finding someone's first car and restoring it.
Treasure Hunt
On your mark, get set, go! Precision Restorations wants to help in the search for your very first car. The one you took to the drive-in filled with all your friends…or you paraded the love of your life in…or the one you washed and waxed every weekend while the neighborhood kids watched.
20 Questions
We'll need all the facts in order to track down and secure your original automobile. Information like the VIN number and other details to find the car that gave you your first real taste of freedom.
Follow The Leader
Precision Restorations is known in the industry for our craftsmanship and professional quality. So, once we find your car, we will restore it to its original quality (or even better if you decide to pursue today's state-of-the-art mechanical restorations and upgrades.)
The film maker got this idea from a Chevy commercial. Check out the following ad about a man and his first car at Chevy Runs Deep Finally Makes Sense.
It makes you want to seek out your first car that has been hidden for so long. Call Precision Restorations today at (314) 652-1966 so we can find that special car from your past and make your memories come alive to drive.