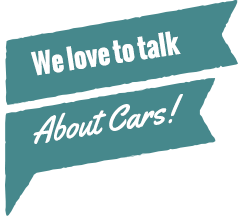 Even if you're not ready to start your next project, or if you have some questions, give us a call.
(314) 652-1966
Toll Free: 1-844-652-1966
Customize your stock car by transforming it to an awesome Hot Rod. A professional "concept illustration" makes your dream car a reality! Are you looking for the perfect blueprint for your body shop to replicate? Got an idea in your head but find it hard to visualize? Let professional artist and designer "Danny Whitfield" do the work for you! His knowledge with cars covers 37 years worth of engineering, styling, and design experience.
Having worked at General Motors, Ford Motor Company, the Chrysler Corporation, and countless engineering companies, Danny's love for the automobile is the highest among the most hard core car buffs. With his artistic ability and passion for cars the results are rolling sculptures caught in still life!
Whether it a stock classic car or an awesome custom car Danny does them all! His artwork is displayed as an assembly line of cars for everyone to purchase. His collection highlights everything from an AMC to a Z28. Not to be confused with an average $20.00 dollar poster his work is printed on premium Luster Chrome photo stock with ultra rich colors. They come in the highest quality available for archival craftsmanship! Guaranteed not to fade for 25 years, you'll enjoy the memory of your classic car for years to come!
Having showcased his work for many years, Whitfield's art has been widely featured at professional events including the Detroit North American Auto Show, the Detroit Autorama, the Woodward Dream Cruise and numerous car shows. If you get a chance to tour the National Corvette Museum in Bowling Green Kentucky, check out the 6ft x 8ft Wall Mural of the 1965 All American Corvette.
Check out what customers are saying about his work! http://www.dannywhitfield.com/special_order.html
If your in need of accessories for your Classic Car Show, or Automotive Association Events? Check out his "Car Show Merchandise" http://www.dannywhitfield.com/ralley.html page!
The Automotive Art of Danny Whitfield, Have it drawn by Danny and built by Precision Restorations. The perfect match!