Aluminum Body Restoration
From routine auto maintenance to full car restoration, we can help!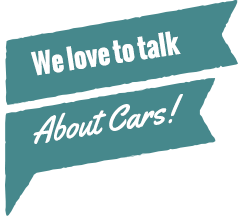 Even if you're not ready to start your next project, or if you have some questions, give us a call.
(314) 652-1966
Toll Free: 1-844-652-1966
Aluminum was the metal of choice for many high end classic cars. Bentleys, Jaguars, Rolls Royce, Austin Martin and many others all used aluminum to construct their vehicles. Aluminum to this day continues to be used by many high end manufacturers. Aluminum body vehicles have many positive aspects over traditional steel vehicles. Two of the main reasons are they are lighter and hence they handle better. Aluminum also has great energy absorbing characteristics meaning that while the vehicle can be made lighter than steel cars they do not compromise safety.
Aluminum bodied vehicles can be repaired/restored with the right knowledge and tools. One of the main issues when repairing aluminum is the metal is very prone to temperature changes (i.e. welding or bending the metal) and will rapidly expand and/or contract when in contact with extreme heat or cold. Here at Precision Restorations we specialize in aluminum body vehicles and have the tools and the knowledge to do the repair/restoration correctly.
The car of your dreams is just a few steps away...