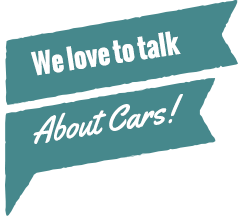 Even if you're not ready to start your next project, or if you have some questions, give us a call.
(314) 652-1966
Toll Free: 1-844-652-1966
After the founding of the Dodge Brothers Company by Horace and John Dodge in 1900, the Detroit-based company quickly found work producing precision engine and chassis components for the city's burgeoning number of automobile firms. Chief among these customers were the established Olds Motor Vehicle Company and the then-new Ford Motor Company. Dodge Brothers enjoyed much success in this field, but the brothers' growing wish to build complete vehicles was exemplified by John Dodge's 1913 exclamation that he was "tired of being carried around in Henry Ford's vest pocket."
By 1914, Horace had found a solution by creating the new four-cylinder Dodge Model 30. Marketed as a slightly more upscale competitor to the ubiquitous Ford Model T, it pioneered or made standard many features later taken for granted: all-steel body construction (the vast majority of cars worldwide still used wood-framing under steel panels, though Stoneleigh and BSA used steel bodies as early as 1911);[3] 12-volt electrical system (6-volt systems would remain the norm until the 1950s); and sliding-gear transmission (the best-selling Model T would retain an antiquated planetary design until its demise in 1927). As a result of this, and the brothers' well-earned reputation for quality through the parts they made for other successful vehicles, Dodge Brothers cars were ranked at second place for U.S. sales as early as 1916. That same year, Henry Ford decided to stop paying stock dividends to finance the construction of his new River Rouge complex. This led the Dodges to file suit to protect their annual stock earnings of approximately one million dollars;[4] this led Ford to buy out his shareholders, and the Dodges were paid some US$25 million.[5]
Also in 1916, Dodge Brothers vehicles won acclaim for durability while in service with the U.S. Army's Pancho Villa Expedition into Mexico.[6] One notable instance was in May when the 6th Infantryreceived a reported sighting of Julio Cardenas, one of Villa's most trusted subordinates. Lt. George S. Patton led ten soldiers and two civilian guides in three Dodge Model 30 touring cars to conduct a raid at a ranch house in San Miguelito, Sonora. During the ensuing firefight the party killed three men, of whom one was identified as Cardenas. Patton's men tied the bodies to the hoods of the Dodges, returning to headquarters in Dublán and an excited reception from US newspapermen.