Meet Our Team
Dan Wissehr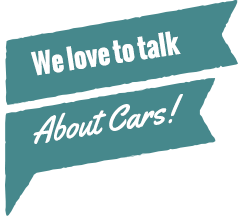 Even if you're not ready to start your next project, or if you have some questions, give us a call.
(314) 652-1966
Toll Free: 1-844-652-1966
Dan Wissehr – Painter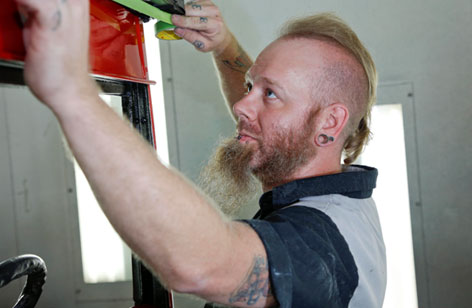 Sometimes you literally stumble upon your future career path by accident. After wrecking his '94 Chevy S-10 pickup truck, with the help of a friend, Dan taught himself the art of collision repair by fixing it himself. Although the damage was minor, the project morphed into a full-on custom truck build with a lowered stance, and custom paint and graphics. Dan refined his artistic ability by landing a job at a body shop, and he later attended the Nashville Auto Diesel College.
Although it went against school policy, Dan made a few extra bucks painting and airbrushing cars on the side for friends and even some instructors. He went on to work at several restoration shops before joining Precision Restorations. As the lead painter in the shop, Dan's specialties include custom paint, airbrushing, and graphics. His work has earned him multiple industry awards, and Dan's projects have been featured nationally on magazine covers and on Spike TV. Dan is a true artist and it reflects in his work and his attention to detail. In his spare time, Dan enjoys customizing his '54 Pontiac Chieftan which has gone from a 4 door to a 2 door with a full custom grill, hadlights and choped top. He also in the process of a full custom '31 Ford Model A.