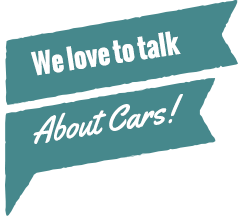 Even if you're not ready to start your next project, or if you have some questions, give us a call.
(314) 652-1966
Toll Free: 1-844-652-1966
Dale Oestreich – Owner
As a life-long classic car enthusiast with a stable full of Corvettes, Dale recognized the opportunity to fill a glaring void in the industry. "There are lots of fabricators, technicians, and painters in the restoration industry that are very talented at what they do, but have no interest in dealing with the headaches of running a business. My background is in developing businesses, so that gave me the idea of providing a platform where everyone can bring their skills together, and Precision Restorations was founded in 2008," he explains.
With a track record of business experience that stretches several decades, Dale built a highly successful courier and distribution management operation that was named one of the fastest growing companies in America by Inc. Magazine. Furthermore, his successful ventures have earned him the U.S. Chamber of Commerce Blue Chip award, and he was named the Small Business Person of the Year in 1994. Looking forward, Dale continues to leverage his business savvy and expertise to provide unparalleled customer satisfaction, and strives to take Precision Restorations to the next level.